Business operations have undergone dramatic changes over the past two years. The shift to remote and hybrid work models will likely be permanent in most organizations. At the same time, organizations have ratcheted up their digital transformation initiatives to take better advantage of advanced technologies and automated tools.
These efforts are proven to increase productivity and efficiency, improve employee morale, and create competitive advantages. They also come with security risks. In particular, cloud, mobile and remote access technologies have obliterated the traditional network perimeter and significantly expanded the attack surface.
Security experts say that user identities have become the new network perimeter. Identity-based security doesn't replace conventional perimeter security measures, but it places greater emphasis on ensuring that all users, devices and applications accessing network resources are properly identified and authorized.
Most IT professionals recognize the critical importance of effective identity and access management (IAM). In a recent survey conducted by Sapio Research, 87 percent of IT leaders said that protecting identities is one of their top security priorities over the next 12 months. However, 90 percent said they lack the budget and resources needed to protect identities effectively. Not surprisingly, 84 percent said their organization had experienced an identity-related breach within the previous 18 months.
Getting a Handle on Identities
The risks are clear, yet many organizations fail to adequately secure account credentials. In a recent Netwrix survey, 75 percent of IT professionals said they review access rights regularly, and another 15 percent said they plan to do so within the next three years. However, 81 percent admitted that they do so manually, with half of those relying on an email or instant message from a department head to confirm access rights. The other half review access rights on their own, without any involvement from business users.
In many organizations, identity data is scattered across multiple repositories, making it difficult to manage. Organizations need a single source for all identity data, including both human and machine identities.
IAM solutions provide a framework for managing and verifying user identities, underpinned by security policies that base access controls on users and groups. Many solutions also integrate a variety of tools such as multifactor authentication, password management and single sign-on into a comprehensive platform. Some also provide self-service tools for users to reset passwords and make access requests.
Protecting Privileged Accounts
Controlling administrator-level access to IT resources is especially critical. Administrators and other high-level IT staff have access privileges for systems, security appliances, networking equipment, applications and other IT resources. If hackers were to obtain privileged account credentials, they could take full control of an organization's IT infrastructure, disable its security measures, steal confidential data and disrupt operations.
Privileged access management (PAM) solutions provide a centralized platform for creating and deleting privileged accounts, tracking credentials, and controlling access to passwords and authentication keys. Privileged account passwords are stored in a secure vault and rotated regularly, with password changes propagated throughout system dependencies.
These solutions also minimize the need for business users to have administrator-level access, enabling organizations to enforce least privilege access principles. Users are only given access to the resources they need to do their jobs, reducing the risk that hackers will gain unfettered access to critical systems and data. Organizations can monitor privileged account access and activities based upon role, and analyze administrator behavior to detect malicious actions.
Cybercriminals today no longer have to hack into an organization's systems — they are far more likely to log in using stolen or compromised credentials. Call us to learn more about implementing identity-focused security measures such as IAM and PAM to control access to your critical network resources.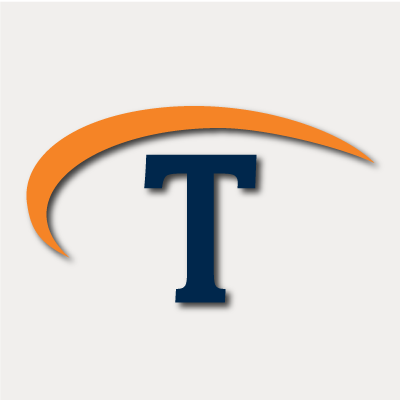 Technologent is a women-owned, WBENC-certified and global provider of edge-to-edge Information Technology solutions and services for Fortune 1000 companies. With our internationally recognized technical and sales team and well-established partnerships between the most cutting-edge technology brands, Technologent powers your business through a combination of Hybrid Infrastructure, Automation, Security and Data Management: foundational IT pillars for your business. Together with Service Provider Solutions, Financial Services, Professional Services and our people, we're paving the way for your operations with advanced solutions that aren't just reactive, but forward-thinking and future-proof.