Cloud services and applications have been instrumental in supporting business operations during the ongoing pandemic, providing organizations with access to many of the essential tools they need to remain operational. Studies show that nine out of 10 businesses now use the cloud in some capacity, with most using four or more clouds in a multi-cloud strategy.
Because of its extreme flexibility and scalability, the cloud is tailor-made for supporting a remote workforce. Cloud-based communication, collaboration and conferencing solutions have been particularly valuable in helping remote workers share ideas, solve problems and coordinate efforts.
Cloud Challenges
Increased cloud usage does present challenges, however. In their rush to add new cloud infrastructure, apps and services, many organizations failed to exercise proper oversight. One recent study found that only about a quarter of companies had a centralized strategy for cloud usage, and nearly half acquired cloud resources on an entirely ad-hoc basis. The lack of a well-defined cloud strategy can result in some of the following issues:
The need to re-architect or re-factor applications to suit public cloud infrastructure
Problems connecting cloud resources with essential on-premises applications such as backup and file syncing solutions
Downtime and service disruptions associated with migrating mission-critical applications
Learning curves required to manage new tools, processes and governance requirements
Post-migration problems with application performance, resiliency and scale
Overprovisioned cloud instances resulting in idle or underutilized resources that drive up costs
Poor visibility into resources running on multiple cloud platforms
Of course, few organizations had the luxury of spending weeks or months on strategic planning once work-from-home became a requirement. With only a few days to prepare, they had to put resources in place and sort out the challenges later. Now, however, they need to make long-term plans.
Remote work will remain a standard option in the workforce for the foreseeable future. Most companies say they intend to implement "forever" work-from-home or hybrid workplace models. To do so, they must resolve any immediate issues and begin developing an overarching strategy for more enduring cloud usage.
How Technologent Can Help
Technologent has the engineering expertise, toolsets and proven framework to help organizations develop a practical strategy for cloud technologies. Our solution architects can help you optimize operations with the right mix of Software-as-a-Service (SaaS), Infrastructure-as-a-Service (IaaS) and Platform-as-a-Service (PaaS) models.
To get started, we can work with your IT staff and key stakeholders to assess your current cloud environment to determine what apps and services are in place, how they are provisioned and who is using them. In this way, we can help you identify resources that may be either unused, underutilized or duplicated.
Once those assets have been identified and rightsized, we can help you evaluate your overall network environment, application portfolio, bandwidth requirements and traffic patterns. This will give you a better understanding of workload demands and potential bottlenecks that could impact your cloud environment.
Armed with that information, we can help you determine what cloud solutions are critical for supporting ongoing work-from-home requirements. Each solution is assessed to establish a clear business case, identifying specifically how the app or service will deliver value and competitive advantage, along with projections for anticipated costs and benefits.
Cloud computing has been indispensable during the pandemic, giving organizations anytime, anywhere access to the essential applications and services they need to remain operational. However, organizations must now assess their cloud usage, eliminate waste and ensure they are able to provide long-term remote support. We would welcome the opportunity to help you evaluate your current cloud environment and develop a strategic plan that addresses your ongoing business requirements.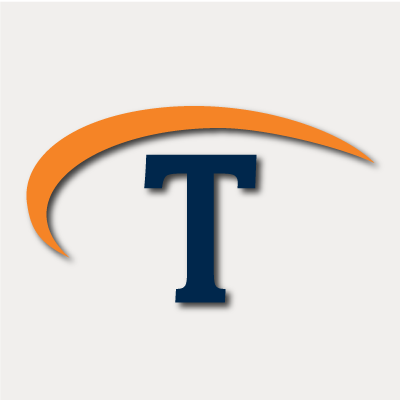 Technologent is a women-owned, WBENC-certified and global provider of edge-to-edge Information Technology solutions and services for Fortune 1000 companies. With our internationally recognized technical and sales team and well-established partnerships between the most cutting-edge technology brands, Technologent powers your business through a combination of Hybrid Infrastructure, Automation, Security and Data Management: foundational IT pillars for your business. Together with Service Provider Solutions, Financial Services, Professional Services and our people, we're paving the way for your operations with advanced solutions that aren't just reactive, but forward-thinking and future-proof.