Identity and access management (IAM) has long played an essential role in IT security, and its importance has only increased with the continued migration to the cloud and the rise of remote work. However, many organizations with mature on-premises IAM processes have struggled to translate those processes to today's realities.
Traditional IAM solutions provide a centralized location for managing user credentials and activities on enterprise applications and known endpoints. The cloud, on the other hand, requires a federated IAM solution that works across multiple endpoints, applications and resources in many different locations. With remote work, the endpoints are unknown and outside of enterprise control.
Still, transitioning to a new IAM solution can be tough for IT teams that have significant investments in the skills and operational processes need to support the existing platform. To be successful, organizations need to assess their IAM processes to identify gaps and bottlenecks and the root cause of those issues. They then should carefully evaluate IAM solutions keeping the following factors in mind.
Consider All Requirements
Organizations looking to upgrade older IAM systems may feel that they have a good grasp of what to look for in a solution. It can be easy to fall into the trap of picking a solution that addresses immediate problems without considering current and future requirements. That can be a costly mistake.
The technology and the business and IT requirements have changed dramatically, making it important to conduct a thorough evaluation. This is particularly true with cloud-based Identity-as-a-Service (IDaaS) solutions.
The solution needs to integrate with existing enterprise applications and cybersecurity tools and scale easily as your IT environment grows. Your user base, business processes, compliance mandates and other factors will also influence the choice of solution.
Ensure Robust Authentication
In addition to managing user credentials, an IAM solution authenticates users seeking to access IT resources. Traditionally, that happens with an initial login to the environment with a username and password. That level of authentication is no longer adequate.
The IAM platform should support multi-factor authentication and step-up authentication when users try to access highly sensitive resources. Additionally, it should enable continuous authentication through behavioral analytics. Privileged access management adds an extra layer of protection for administrators and other superusers, through password vaulting, session monitoring and reporting, and other features.
Administrators need to have visibility across the environment with a centralized, authoritative view of "who has access to what." This allows administrators to detect risky user behaviors and inappropriate access.
Address Identity Governance
An IAM platform isn't enough — organizations also need a sound identity governance strategy. However, many organizations often assume that identity governance is an IT project, which is why they end up with risky "rubberstamp" access policies. In a recent Netwrix survey, 30 percent of IT professionals admitted they grant permissions based solely on user requests.
Identity governance is the process of defining, applying, reviewing and auditing the policies that establish how access rights are granted and managed. It balances risk and regulatory compliance against business requirements, and applies the principle of least privilege to grant users the minimum access rights they need to do their jobs.
Effective identity governance requires input from stakeholders throughout the organizations and a clear strategy that's aligned with business processes and goals. That strategy can then be mapped to IAM and identity lifecycle functions to ensure consistent policy enforcement.
Conclusion
Legacy IAM platforms may not provide the functionality needed to support today's cloud and remote work strategies. Experts say that qualified solution providers such as Technologent can play a key role in helping organizations update their IAM technologies and processes. Give us a call to discuss your particular challenges.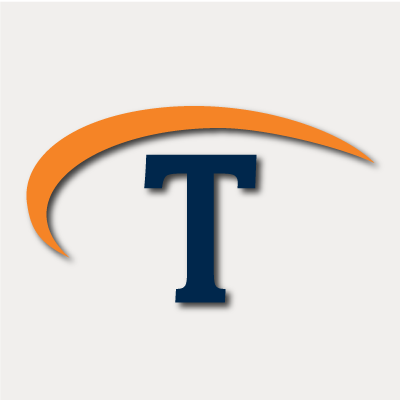 Technologent is a women-owned, WBENC-certified and global provider of edge-to-edge Information Technology solutions and services for Fortune 1000 companies. With our internationally recognized technical and sales team and well-established partnerships between the most cutting-edge technology brands, Technologent powers your business through a combination of Hybrid Infrastructure, Automation, Security and Data Management: foundational IT pillars for your business. Together with Service Provider Solutions, Financial Services, Professional Services and our people, we're paving the way for your operations with advanced solutions that aren't just reactive, but forward-thinking and future-proof.