Data scientist Clive Humby coined the phrase "data is the new oil" as a simple way to illustrate the immense value of business data. To extend the metaphor, all signs suggest the data pipeline is seriously clogged.
Businesses collect staggering amounts of data from a variety of sources in efforts to identify new insights and opportunities, but only a fraction is actually being used. Research from IDC finds that enterprise organizations are only able to leverage about a third of the data available to them.
A variety of factors disrupt the flow between data sources and the growing number of users, applications and systems that consume data. Data siloed across multiple cloud and on-premises storage repositories creates a good deal of friction, as do manual management processes, skills shortages and privacy restrictions. As a result of these challenges, more than half of data management professionals surveyed by 451 Research agree that data is often stale or out of date by the time it is analyzed and used.
Over time, this can become a critical shortcoming. Poor data quality can lead to inaccurate analyses, bad business decisions and missed opportunities. Here are some of the steps organizations should take in the coming months to improve the flow of data and fuel growth and efficiency:
Implement DataOps
More than 60 percent of data professionals say inefficient manual processes and tools inhibit data access and delay completion of critical data projects, according to a study by Data Science Connect. More organizations are addressing this issue with the adoption of DataOps, a data orchestration methodology for automating entire data workflows from ingestion and processing to delivery and active use. DataOps incorporates statistical analysis to continuously measure, monitor and control data pipelines.
Improve Data Governance
There are hundreds of federal and state data privacy laws in the U.S. and more are forthcoming. Eighty-four percent of respondents to the 451 Research survey say complying with these laws slows data access and hinders data projects. Organizations can reduce friction by improving their data governance efforts. Increased use of artificial intelligence and machine learning technologies enhance governance by automating processes for tracking and monitoring personal data throughout the organization.
Eliminate Data Silos
Data silos make it extremely difficult to ensure the accessibility of business-critical data. Organizations often have data scattered across an assortment of on-premises, public cloud and private cloud repositories. More than 40 percent of companies cannot identify the precise location of their critical data, according to a report by Barclays. Real-time data mapping tools help eliminate silos by matching and linking records across all data sources.
Build a Data Culture
For decades, data projects were controlled by data scientists and business intelligence professionals who essentially served as the gatekeepers to corporate data stores. Nontechnical users seeking data analysis had to submit a request to IT and wait anywhere from a few days to several weeks for the data to be collected and queried. Today, that's far too slow to deliver significant business value. In the coming year, organizations should encourage the use of self-service tools that allow all users to directly access data that can help them resolve problems and make better decisions.
Fill the Skills Gap
As demand for data expertise grows, so does the skills gap. Data science/analytics is among the three most challenging areas to find qualified talent, according to Skillsoft's 2022 IT Skills and Salary Report. Technologent helps organizations address the talent shortage through our proven data management framework. Contact us to learn how you can harness our engineering expertise, advanced toolsets and strategic partnerships to address your evolving data management challenges.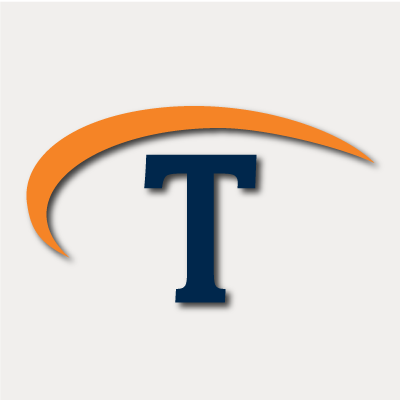 Technologent is a women-owned, WBENC-certified and global provider of edge-to-edge Information Technology solutions and services for Fortune 1000 companies. With our internationally recognized technical and sales team and well-established partnerships between the most cutting-edge technology brands, Technologent powers your business through a combination of Hybrid Infrastructure, Automation, Security and Data Management: foundational IT pillars for your business. Together with Service Provider Solutions, Financial Services, Professional Services and our people, we're paving the way for your operations with advanced solutions that aren't just reactive, but forward-thinking and future-proof.