IT governance has fallen out of favor in recent years as organizations have focused on agility and transformation. Business and IT leaders question how they can foster innovation if they must go through rigid processes for assessing technology decisions.
Skeptics say that IT governance processes add unnecessary bureaucratic overhead, while IT managers complain that they lack the time and resources to implement complex governance models. Some executives are looking to implement new methods for making and monitoring decisions, or even to eliminate governance entirely.
Like any enterprise-wide initiative, IT governance can be implemented poorly and fail to meet desired objectives. Everyone with decision-making authority must support it and agree to hold themselves accountable according to an agreed-upon set of terms.
It can be helpful to engage an independent consultant to facilitate IT governance initiatives. An objective third party with both business and IT expertise can provide valuable guidance and help develop a framework that ensures all IT decisions support the organization's IT strategy.
Understanding IT Governance
Corporate governance is the system by which an organization is directed and controlled, and IT governance is an important driver of that system. Because virtually all business processes are dependent upon information systems, effective IT governance is essential to ensure that the delivery of IT services meets business requirements.
However, it's not just an IT issue. An IT governance framework looks at the IT value chain from end to end, from both business and IT perspectives. It is designed to reduce business risk and align IT initiatives with business goals by ensuring that IT initiatives stay on target and improve operational performance.
IT governance gives all stakeholders — including board members, legal counsel and financial advisers — a forum for input into the IT decision-making process. All stakeholders are accountable for ensuring that IT investments return business value. Common IT governance frameworks also focus on continuous improvements in IT performance.
An internal IT governance committee, made up of company executives, establishes and disseminates IT governance policies throughout the company. This is not a one-time process. The committee must meet regularly to maintain a robust set of procedures, guidelines and safeguards that fulfills the IT governance mission. This work may consume up to 70 percent of the total time invested but the upfront effort is well worth the outcome.
IT Governance Drivers
Experts say a lack of effective governance helps perpetuate the chronic failure of IT projects and seriously impairs IT's ability to add business value. Problems arise when IT governance initiatives are deployed solely within the IT department without considering the broader requirements of alignment with business objectives. The consequence is a lack of coordination between the IT-led elements of projects and management of the associated business change.
Studies show that businesses spend trillions of dollars each year on projects that are not properly aligned with corporate strategy. Poor IT governance increases costs due to the inefficiencies of short-term, tactical IT deployments, unproductive use of human resources and IT assets, and the potential risk of cybersecurity and regulatory compliance gaps.
An independent consultant can help organizations overcome these challenges by providing an objective viewpoint that transcends organizational politics. More importantly, a skilled consultant can help organizations develop clear guidelines for IT decision-making and monitoring that are precisely tailored to the organization's overall business strategy.
IT governance initiatives can be difficult to execute, and may appear to stifle innovation. However, they remain a vital part of effective IT strategy. A consistent standard for IT decision-making can help eliminate waste, reduce the risk of IT project failure and maximize the value of the IT spend.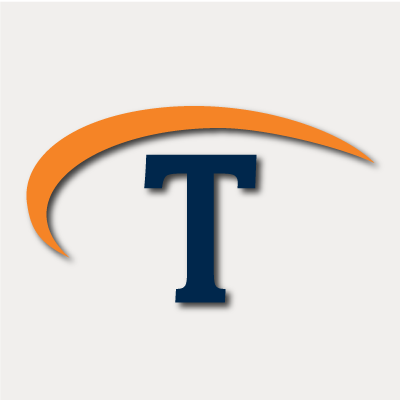 Technologent is a women-owned, WBENC-certified and global provider of edge-to-edge Information Technology solutions and services for Fortune 1000 companies. With our internationally recognized technical and sales team and well-established partnerships between the most cutting-edge technology brands, Technologent powers your business through a combination of Hybrid Infrastructure, Automation, Security and Data Management: foundational IT pillars for your business. Together with Service Provider Solutions, Financial Services, Professional Services and our people, we're paving the way for your operations with advanced solutions that aren't just reactive, but forward-thinking and future-proof.