For years, IT industry analysts have been touting the hybrid cloud as the logical endgame for most organizations. By combining public and private cloud resources, the hybrid cloud enables organizations to take advantage of cloud flexibility and scalability while maintaining control of certain workloads in an on-premises IT environment.
However, some of the value proposition of cloud computing is lost with the hybrid cloud environment. Organizations must own and operate IT infrastructure rather than offloading that responsibility to a cloud provider. They also lose the elasticity and the continued innovations that the public cloud affords.

Enter the "distributed cloud." Gartner defines the distributed cloud as "the distribution of public cloud services to different physical locations, while the operation, governance, updates and evolution of the services are the responsibility of the originating public cloud provider." The distributed cloud retains technical, financial and operational benefits of the cloud while enabling greater performance, redundancy, security and regulatory compliance.

Moving the Cloud Onsite



For years, the major cloud providers have offered services in various "regions" and "zones" to reduce latency, enhance resilience and support data sovereignty requirements. Generally, however, the physical location of cloud services is abstracted from the customer's perspective. The customer generally has no knowledge of or control over the exact location of public cloud resources.

Now, however, the major cloud providers are offering packaged "hybrid cloud" offerings that distribute hardware and software to on-premises data centers, co-location facilities and other physical locations. Examples include Amazon Web Services Outposts and Microsoft Azure Stack. The infrastructure is consistent with the service provider's architecture to create a more consistent hybrid cloud experience.

These hybrid cloud offerings make it possible for organizations to utilize the cloud for a broader range of use cases, including edge computing applications. It allows organizations to choose the best location for workloads based upon application requirements, cost, available network bandwidth and other criteria while shifting to an OpEx financial model and reducing the operational overhead. Performance metrics can be managed through service level agreements.

If that sounds a lot like edge computing — it is. The edge computing model is designed to bring data processing as close as possible to where the data is created. The distributed cloud is edge computing that is owned, controlled and managed by the cloud provider.

Looking Ahead



In fact, the continued adoption of edge computing is helping to increase demand for distributed cloud offerings. Artificial intelligence (AI) and the Internet of Things (IoT) in particular are driving the move to the edge because they require extremely low latency and access to large datasets. Location-based resources from public cloud providers eliminate the need to manage and maintain disparate edge sites.

Ultimately, experts say, the distributed cloud will enable a true multi-cloud model — not just the use of multiple discrete clouds but the distribution of individual workload components across multiple cloud platforms in various locations. The entire environment and its underlying infrastructure will be managed as a single, logical cloud.

The Technologent team has strong relationships with leading cloud providers, and stays abreast of the latest development in the public cloud space. Let's sit down and discuss what's available today and what's on the horizon so you can make informed decisions about your cloud strategy.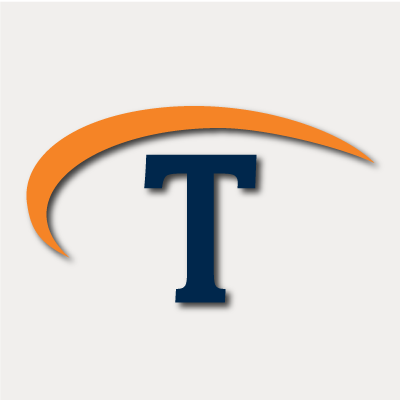 Technologent is a women-owned, WBENC-certified and global provider of edge-to-edge Information Technology solutions and services for Fortune 1000 companies. With our internationally recognized technical and sales team and well-established partnerships between the most cutting-edge technology brands, Technologent powers your business through a combination of Hybrid Infrastructure, Automation, Security and Data Management: foundational IT pillars for your business. Together with Service Provider Solutions, Financial Services, Professional Services and our people, we're paving the way for your operations with advanced solutions that aren't just reactive, but forward-thinking and future-proof.