According to a McKinsey survey of boards of directors, cybersecurity ranks in the top four among board priorities. When asked about key challenges, however, just one in five board members mentioned security. This is due in large part to the longstanding misconception that cybersecurity is an IT problem.
Cybersecurity should be considered an organizational issue and priority. After all, it's one of the most significant business risks organizations face today. It must be championed from the top down to ensure everyone understands their roles and responsibilities and that there's adequate support and funding.
Similarly, organizations should make security an executive-level position. This helps connect the dots between security threats and business risk and account for these risk factors when developing a security strategy. That's the role of the chief information security officer (CISO).
What Is a CISO?
A CISO is an executive who is responsible for protecting data, systems and other IT assets and reducing overall security risk to the organization. The CISO will typically establish security practices and governance policies and oversee functions such as:
While technical expertise is an obvious job requirement, one could easily argue that communication has become the most important skill. The role of the CISO has expanded beyond the IT team and evolved to include board-level responsibilities. Today's CISO must make the business case for security improvements, advocate for security investments, and build alignment in priorities between IT and business operations.
What Is a Virtual CISO?
Many organizations can't afford a CISO. For others, CISO job functions are the secondary responsibilities of the CTO or CIO. In some cases, an in-house CISO could benefit from an external perspective or need help with managing certain security functions.
In any of these scenarios, a virtual CISO can fill a huge security leadership void. A virtual CISO allows an organization to outsource CISO responsibilities instead of filling the position internally.
Organizations will often maintain an in-house security team for day-to-day responsibilities and turn to a virtual CISO to architect, implement and manage the company-wide security strategy. Like an in-house CISO, a virtual CISO can lead security initiatives, communicate with the board and executive management, and oversee critical security functions.
Why a Virtual CISO Makes Sense
For organizations that are in dire need of security improvements, a virtual CISO makes it possible to address these needs quickly without recruiting, hiring, and onboarding a full-time CISO. Organizations are not limited by geography — going virtual allows them to expand their search and dip into a deeper talent pool.
A virtual CISO is also more cost-efficient because the organization pays only for services used instead of a full salary and benefits. At the same time, virtual CISOs often have broad expertise from working with different companies and industries, allowing them to bring fresh ideas and concepts that may not have been considered previously.
Finally, a virtual CISO need not be a permanent or all-encompassing position. If there's a need to update a compliance program, choose and implement new security software, or replace an exiting CISO, a virtual CISO can fill these and other specific needs while minimizing risk.
Technologent Virtual CISOs
Technologent provides virtual CISO solutions as part of our comprehensive cybersecurity services. Let us help you establish cybersecurity as an organizational priority and implement a security strategy that reduces risk and supports your business operations.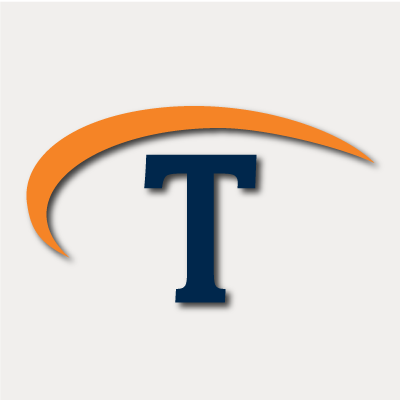 Technologent is a women-owned, WBENC-certified and global provider of edge-to-edge Information Technology solutions and services for Fortune 1000 companies. With our internationally recognized technical and sales team and well-established partnerships between the most cutting-edge technology brands, Technologent powers your business through a combination of Hybrid Infrastructure, Automation, Security and Data Management: foundational IT pillars for your business. Together with Service Provider Solutions, Financial Services, Professional Services and our people, we're paving the way for your operations with advanced solutions that aren't just reactive, but forward-thinking and future-proof.