Industry analysts often talk about hybrid cloud strategies, but many organizations wind up with a hybrid cloud by accident rather than design. Cloud services may be added on an ad hoc basis to meet specific project requirements, or the various lines of business may fail to coordinate their IT efforts. Mergers and acquisitions only add to the patchwork nature of the modern IT environment.
Organizations that have a hybrid cloud strategy are likely to have strayed from it as they respond to changing business requirements. The important thing is to put a strategy in place, even if it's done retroactively or retrofitted to reflect the architecture and assets that are currently in place.
The Basis of a Hybrid Cloud Strategy
A key component of any hybrid cloud strategy is a flexible policy for determining where to place workloads. After all, a hybrid cloud environment means that the organization has not gone all-in with a cloud-only model. The organization may adopt a cloud-first mindset, or a more measured approach to keeping up with the rapid pace of change.
It's not necessary or even prudent to replace existing platforms with cloud alternatives. The important thing is to establish criteria that define when one or the other is better for a particular workload. Factors such as cost, security, availability, regulatory compliance and performance will come into play.
Skill sets, processes and culture should also be considered as the adoption of cloud platforms will often require improvements to IT operations. The hybrid cloud strategy should focus on implementing best practices and updated approaches to managing the environment.
Measuring Success
Another important element of the hybrid cloud strategy is the definition of key performance indicators (KPIs) for measuring success. Cost is certainly an important component — organizations need a clear picture of cloud costs in order to identify waste and opportunities for optimization. But cost should not be analyzed in isolation. Other factors, such as number of users, network traffic and storage growth, provide needed context for measuring cloud costs.
Each application should have performance metrics, and these should be measured across the infrastructure to pinpoint exactly where bottlenecks occur. Consolidating performance data and identifying application dependencies will provide the visibility needed to effectively troubleshoot problems.
Security metrics include the number of security incidents per month and the time to detect and remediate incidents. Consistently measuring security across the environment can provide the data needed to mitigate threats and improve compliance.
Getting the Right Tools
A hybrid cloud strategy should also address the tools that will be used to monitor and manage the environment. Many organizations have a plethora of tools that have been deployed over time. It may be necessary to implement standardized, open toolsets that enable monitoring and analytics across the environment.
Technologent's cloud consultants can help you develop a strategy that maximizes the benefits and minimizes the risks of the hybrid cloud. We have proven expertise in the architecture, design and implementation of public cloud solutions backed by years of experience in industry-leading data center technologies. We are uniquely positioned to help you choose the right platform for each workload and leverage monitoring and management tools to optimize your environment.
Even if your infrastructure evolved over time, it's not too late to develop a hybrid cloud strategy. Let us help you implement the right policies, procedures, metrics and tools to take your organization into the future.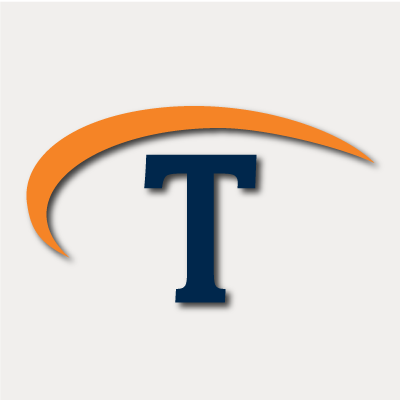 Technologent is a women-owned, WBENC-certified and global provider of edge-to-edge Information Technology solutions and services for Fortune 1000 companies. With our internationally recognized technical and sales team and well-established partnerships between the most cutting-edge technology brands, Technologent powers your business through a combination of Hybrid Infrastructure, Automation, Security and Data Management: foundational IT pillars for your business. Together with Service Provider Solutions, Financial Services, Professional Services and our people, we're paving the way for your operations with advanced solutions that aren't just reactive, but forward-thinking and future-proof.