Organizations today need highly agile, flexible and scalable technology stacks to support distributed workforces. For most, the hybrid cloud model offers the best combination of those critical characteristics.
Eight-two percent of more than 2,500 IT decision-makers report they are currently using a hybrid cloud model, according to a recent 451 Research study. A hybrid cloud includes a mix of public and private cloud and on-premises services. Respondents said this approach improves operational agility, security, application performance and business resiliency.
Hybrid cloud combines the flexibility and elasticity of the cloud with the control and security of on-premises infrastructure. Organizations can quickly respond to changing business needs by accessing additional computing resources through public cloud platforms. At the same time, they can keep their most sensitive data and workloads on-premises.
Boosting Collaboration and Analytics
These capabilities are critical for supporting remote work and decentralized operations. With data and applications stored on remote servers accessible via the Internet, employees can access critical resources from any location. This fosters seamless collaboration, allowing far-flung team members to work on shared documents simultaneously, making real-time updates and edits.
The hybrid approach is also an effective way to store, move and process unstructured data for business analytics. It supports the creation of data lakes that make all on-premises and cloud resources appear as a single pool of storage. This makes it easier to extract, synchronize and analyze data regardless of location. Plus, running analytics in the cloud relieves the power, cooling and compute burdens that would otherwise create significant performance penalties for on-premises storage infrastructure.
Improving Security and Compliance
At the same time, the hybrid approach boosts security and privacy. The various elements of the hybrid architecture remain separate, so particularly sensitive information can be kept off the public cloud. In cases where data flows between public, private and on-prem systems, the data is encrypted before transmission. This separate-but-linked architecture allows organizations to establish different policy-based security controls for different data classifications.
In some cases, cloud providers may deliver better security than you can get in-house. Leveraging economies of scale, providers have the resources to hire teams of qualified specialists, invest in the latest network security tools and operate redundant facilities. In addition, they must continually demonstrate that they meet a variety of industry and federal compliance standards.
Using the cloud as a backup option also creates an extra layer of protection against data loss due to hardware failure or other unforeseen circumstances. In the event of a disaster, businesses can quickly recover essential data and applications from the cloud to ensure business continuity.
Cost Efficiencies
Finally, the hybrid approach can create significant cost efficiencies. Instead of investing heavily in on-premises infrastructure that requires regular maintenance and upgrades, companies can leverage the pay-as-you-go model of the cloud. This approach eliminates the need for large capital expenditures and allows businesses to pay only for the resources they use.
As the digital landscape continues to evolve, businesses must adopt strategies that foster growth, flexibility and security. By combining the benefits of on-premises data centers with public cloud resources, the hybrid cloud model meets those needs.
Implementing and managing a hybrid environment involving multiple public and private clouds and traditional on-premises infrastructure can be a challenge, however. With proven expertise across cloud architectures, edge environments and the traditional data center stack, Technologent is uniquely qualified to provide guidance. Contact us to learn how our team of engineers and solution architects can help you develop a hybrid cloud solution that supports your evolving operational requirements.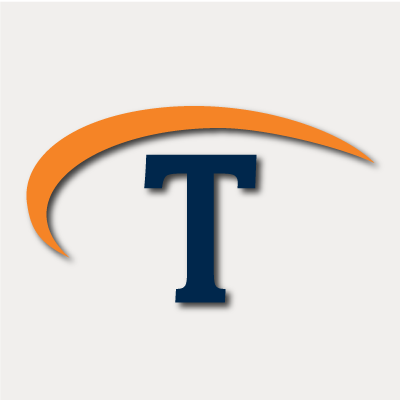 Technologent is a women-owned, WBENC-certified and global provider of edge-to-edge Information Technology solutions and services for Fortune 1000 companies. With our internationally recognized technical and sales team and well-established partnerships between the most cutting-edge technology brands, Technologent powers your business through a combination of Hybrid Infrastructure, Automation, Security and Data Management: foundational IT pillars for your business. Together with Service Provider Solutions, Financial Services, Professional Services and our people, we're paving the way for your operations with advanced solutions that aren't just reactive, but forward-thinking and future-proof.