Businesses looking to upgrade, expand or replace existing IT infrastructure continue to be stymied by ongoing supply chain issues. Global manufacturing slowdowns resulting from lingering Covid disruptions, rising inflation and geopolitical uncertainty have led to historic shortages of critical hardware components such as processors, routers, switches, servers, wireless access points and more.
Nearly 80 percent of organizations have experienced procurement delays related to supply chain disruptions, according to the IT Hardware Supply Chain Disruption Survey conducted earlier this year by GetApp, a Gartner company. More than 70 percent of respondents said they are experiencing shipping delays of up to six months.
Reports from leading tech vendors suggest such delays will continue into 2023 and beyond. HPE, for example, recently reported that its backlog of server orders doubled over the previous 12 months and is now five times historical levels. Cisco, meanwhile, reported that component shortages have led to an order backlog of more than $15 billion.
Depressed supply combined with increasing demand is driving inflation, so even when you can get necessary hardware it will likely cost more than you'd anticipated. For example, data from the federal government's Producer Price Index shows that prices for host computers and servers have seen a steep 21 percent increase since mid-2021.
As a result of these challenges, more companies are accelerating adoption of virtualized, cloud and as-a-Service models to reduce their dependence on hardware. In doing so, they effectively transfer a good deal of their requirements to established third-party providers who have hyperscale data centers with ample infrastructure and excess capacity already in place. Why wait months for delivery of new on-premises hardware when you can just spin up a virtual server in the cloud?
In the Equinix 2022 Global Tech Trends Survey, 83 percent of respondents said they are exploring virtual IT solutions to address challenges related to supply chain disruptions. These are some of the ways they are skirting hardware availability issues:
Cloud. Organizations have routinely moved applications, data, storage and communication tools to cloud environments over the past two years to support remote operations. In fact, most now use multiple public clouds linked to on-premises infrastructure in a hybrid model. Recognizing this shift, many IT infrastructure vendors have begun modifying their products to make it easier to extend their capabilities across on-premises and cloud environments.
Infrastructure-as-a-Service. This is essentially a virtual version of an on-premises data center in which a cloud provider delivers on-demand access to compute, storage and networking resources on a pay-as-you-go basis. Customers are relieved of hardware acquisition and maintenance costs while maintaining a great deal of control over operating systems, storage, deployed applications and some other networking components.
Software-defined solutions. Technologies such as software-defined networking (SDN) and network functions virtualization (NFV) utilize applications operating independently of hardware to deliver network services and enable centralized, policy-based management. Decoupling these services from proprietary hardware opens the door for the use of cost-effective commodity hardware from a wide range of vendors.
The shift to virtual IT infrastructure is not without challenges, however. Using multiple service providers for essential IT operations can become a headache. Different providers have different capabilities, resources, contracts, service levels and billing processes. In some instances, providers may have overlapping responsibilities.
Technologent has developed a framework for managing the entire provider network to ensure a consistent experience that meets customer requirements and expectations — even as your IT environment grows and changes. We also provide a comprehensive suite of professional services to bridge any skills gaps with customer IT teams. Contact us to discuss ways we can help you transition to virtual IT infrastructure solutions that can help resolve your IT supply chain challenges.
.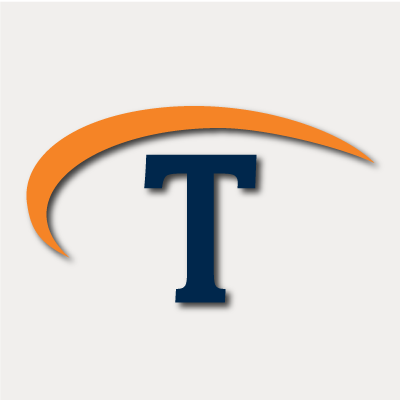 Technologent is a women-owned, WBENC-certified and global provider of edge-to-edge Information Technology solutions and services for Fortune 1000 companies. With our internationally recognized technical and sales team and well-established partnerships between the most cutting-edge technology brands, Technologent powers your business through a combination of Hybrid Infrastructure, Automation, Security and Data Management: foundational IT pillars for your business. Together with Service Provider Solutions, Financial Services, Professional Services and our people, we're paving the way for your operations with advanced solutions that aren't just reactive, but forward-thinking and future-proof.