Hieroglyphic images from an ancient Egyptian tomb indicate that the art of juggling dates back to nearly 2000 B.C. Over the centuries, physicists and mathematicians have attempted to describe the craft with a variety of equations and theorems factoring gravity, velocity, speed, resistance, parabolic arcs and other dynamics. Anthony Gatto, considered the greatest juggler alive, has said he practices up to 12 hours a day to prepare for a 10-minute show.
All of which is to say that juggling is hard.
In the age of multi-cloud computing, IT administrators can relate. It isn't nearly as entertaining as tossing balls, rings or other props, but juggling multiple public and private cloud environments can be an extremely difficult and frustrating task.
As the name implies, the multi-cloud model involves the use of multiple cloud services — typically to avoid becoming dependent on a single provider. Recent research from IBM finds that 85 percent of organizations are currently using multiple clouds, with that number expected to reach 98 percent by 2021.
There are sound business reasons for implementing a multi-cloud strategy. Besides avoiding provider lock-in, it enables organizations to select the service that best meets the requirements of a particular application or workload and enables cost optimization through competitive pricing.
However, different providers have different configurations and standards, creating management complexity. The IBM report finds that "relatively few grasp how to manage these environments." Only 41 percent of those using multiple clouds have a specific multi-cloud management strategy. Only 38 percent have the tools and procedures in place to operate a multi-cloud environment.
Clearly, a lot of organizations are dropping the ball.
To address these complexities, organizations must adopt a cloud operations, or CloudOps, approach that formalizes best practices and procedures for the cloud. Growing out of DevOps practices, CloudOps intends to drive continuous operations so that there's never a need to take a workload out of service. Although the cloud provides high levels of availability, best practices must be followed to ensure continuous operations.
Continuous process improvement is another objective of CloudOps, which is achieved in part through the use of tools that automate tasks such as provisioning and resource monitoring. A recent GigaOm study claims that every dollar invested in automation will return $100 over a five-year period.
It's important to remember, however, that the cloud is fundamentally different than the on-premises environment. The cloud is globally distributed, readily scalable and infrastructure agnostic. It inherently uses high levels of automation to create a self-healing environment. In light of that, IT teams need to define cloud-specific operational procedures rather than try to retrofit traditional approaches for the cloud.
You also need the right tools. Monitoring systems continuously gather data on the state of the cloud environment, and kick off automated processes as needed. There are also tools that gather cost metrics to help organizations avoid hidden expenses and budget overruns.
Cloud management platforms help CloudOps teams ensure efficient operations through unified provisioning and expedited application and infrastructure delivery. Cloud security and compliance monitoring allows organizations to identify and mitigate cloud configuration violations in real time, helping to prevent breaches.
Of course, CloudOps is more than just implementing tools. You need to assess your cloud workloads and develop a strategy and processes that minimize unplanned downtime and security risks. Technologent's DevOps and automation experts can assist in this process and help draw the curtain on your multi-cloud juggling act.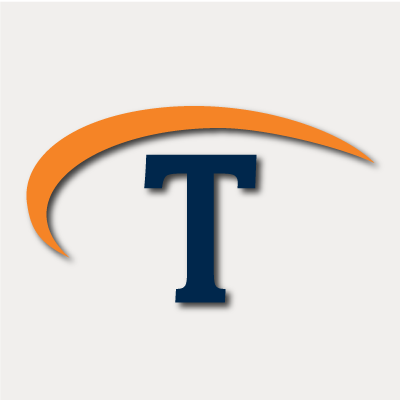 Technologent is a women-owned, WBENC-certified and global provider of edge-to-edge Information Technology solutions and services for Fortune 1000 companies. With our internationally recognized technical and sales team and well-established partnerships between the most cutting-edge technology brands, Technologent powers your business through a combination of Hybrid Infrastructure, Automation, Security and Data Management: foundational IT pillars for your business. Together with Service Provider Solutions, Financial Services, Professional Services and our people, we're paving the way for your operations with advanced solutions that aren't just reactive, but forward-thinking and future-proof.