Gartner has named hyperautomation one of its Top 10 Strategic Technology Trends for 2021, the second year in a row the concept has made Gartner's annual list. Hyperautomation refers to the idea that every business process should be automated as much as possible. Manual procedures and workflows are extremely costly, and limit an organization's ability to meet fast-changing demands.
The COVID-19 pandemic has driven home the value of automation in today's operations. Organizations had to retool their operations virtually overnight to ensure that business got done with a remote workforce. Those organizations that had taken steps to automate their processes were in the best position to avoid disruption and sustain profitability.
However, many organizations continue to struggle with processes that have not been standardized, much less optimized. Additionally, technology tools that don't work together effectively make it difficult to streamline workflows and minimize human involvement.

Although hyperautomation is more of a vision than a particular technology, it generally involves the integration of robotic process automation (RPA) with artificial intelligence (AI) and machine learning (ML). Hyperautomation takes the speed and efficiency of RPA a step further by enabling higher-level decision-making that's needed for more complex business processes.

What Makes Hyperautomation Different



Organizations automate many routine, repetitive tasks and collect vast amounts of data when processing transactions. Often, however, this level of automation simply digitizes existing paper-based processes. Organizations still depend heavily on human staff to operate software and manipulate information.

As we discussed in a previous post, RPA uses software to simulate the actions of humans as they interact with computer systems according to a set of rules. Like their human counterparts, software robots use application interfaces to complete transactions and perform tasks. The difference is that robots perform tasks faster and more accurately than humans.

Hyperautomation uses AI and ML to take RPA beyond predefined rulesets. Robots are able to identify patterns in data and fine-tune processes to achieve even greater efficiency and better business outcomes.

Steps to Hyperautomation



Gartner has identified three primary steps to achieving hyperautomation. The first involves the standardization and consolidation of systems and processes across the enterprise, with an eye toward improving efficiency, quality and agility. Organizations should also integrate back-office and front-office systems and operational technology (OT) to improve the flow of information and the automation of tasks.

Next, organizations should maximize the use of remote monitoring and control systems. This often involves the implementation of Internet of Things (IoT) applications that utilize sensors and "digital twins" to augment legacy OT systems. Sensors monitor and report on the status of equipment, environmental conditions and situational changes and deliver that information to control panels so that problems can be detected and systems managed remotely.

Ultimately, AI, ML and real-time analytics enable partial or full automation of complex systems. This allows workers to focus on higher-level tasks, and provides more consistent performance, reduced costs and enhanced customer engagement. Hyperautomation is being utilized in a wide range of industries, including financial services, hospitality, healthcare and more.

How Technologent Can Help



Technologent has a practice dedicated to automation, and experience helping customers move from legacy systems and processes to a more autonomous enterprise. We can help you map out an automation strategy and accelerate the adoption of RPA and cognitive technologies to enhance your operations and gain competitive advantages.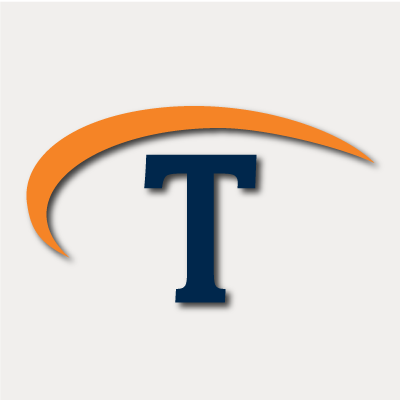 Technologent is a women-owned, WBENC-certified and global provider of edge-to-edge Information Technology solutions and services for Fortune 1000 companies. With our internationally recognized technical and sales team and well-established partnerships between the most cutting-edge technology brands, Technologent powers your business through a combination of Hybrid Infrastructure, Automation, Security and Data Management: foundational IT pillars for your business. Together with Service Provider Solutions, Financial Services, Professional Services and our people, we're paving the way for your operations with advanced solutions that aren't just reactive, but forward-thinking and future-proof.