Humans have long been fascinated by robots. Machines with human-like characteristics are common elements of science fiction and fantasy. In the real world, robots perform arduous, dangerous and tedious tasks in manufacturing, mining and many other industries, increasing efficiency and reducing operational costs.
Robotic process automation (RPA) is similar but involves software rather than hardware. RPA technology combines automation, computer vision and machine learning to simulate the actions of humans as they interact with computer systems. Software robots use application interfaces to manipulate data and perform repetitive tasks faster and more accurately than human users.
The technology can be applied to virtually any task that can be defined by a set of rules. For example, the robot could log into an application, open files, copy data, perform calculations and write data to a database — all at machine speeds. Real-world use cases have shown that RPA can reduce processing times by 80 percent or more with zero errors. Humans are freed to focus on higher-level tasks.
Gartner predicts that the global RPA market will see year-over-year growth of 19.5 percent in 2021 despite pandemic-related economic pressures. In fact, more organizations are implementing RPA to reduce operational costs and digitize tasks in an age of remote work. Financial services, healthcare, retail and telecom are among the industries adopting RPA.
Getting Started with RPA
Cost savings and efficiencies are just two of the drivers for RPA implementation. A recent study by AIIM found that 55 percent of organizations tied RPA to customer satisfaction, revenue growth and competitive advantages. Processes that cross multiple systems, departments or even organizations were primary targets of RPA investment. Organizations also see value in RPA for automating individual tasks within larger, ad hoc processes.
To get started, AIIM recommends establishing a cross-functional team to drive RPA adoption and identify the specific business objectives of the initiative. The team should also define key performance indicators and other criteria for success in order to get executive buy-in.
Selecting the right processes to be automated is critical. Many organizations focus on choosing RPA software and getting it up and running rather than the target end-state. Business processes should be evaluated from end to end, even if only a subset of tasks is ripe for automation. The impact of operational changes should also be thoroughly analyzed to reduce the risk of business disruption.
How Technologent Can Help
One of the most compelling benefits of RPA lies in its ability to integrate legacy systems with modern platforms. Unlike traditional "screen-scraping" tools that simply copy and paste data from interfaces, RPA tools can actually interact with applications and extract the underlying metadata. As a result, RPA can liberate content from legacy systems, removing a significant obstacle to digital transformation.
The Technologent team includes certified RPA business analysts who can help you assess your business processes and identify the potential benefits of automation. They use an industry-leading process mining and optimization platform for real-time analysis. Our solution architects and developers have real-world experience in implementing RPA solutions, and we employ 24x7 autonomic monitoring and incident response tools to maximize availability and minimize risk.
Done right, RPA can accelerate the benefits of digital transformation by enhancing productivity and the customer experience. RPA can also improve employee satisfaction, enable data-driven decision-making and reduce compliance costs and risks. If you're looking to implement RPA in 2021, we invite you to give us a call for a no-obligation consultation.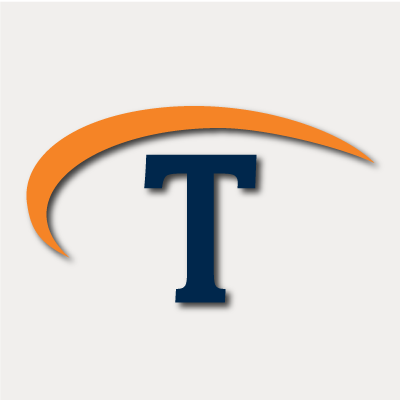 Technologent is a Women Owned, WBENC Certified and Global Provider of Edge-to-Edge Information Technology solutions and services for Fortune 1000 companies. We help our clients outpace the new digital economy by creating IT environments that are agile, flexible, efficient, transparent and secure. Without these characteristics, companies will miss the opportunity to optimally scale. Technologent mobilizes the power of technology to turn our clients' vision into reality, enabling them to focus on driving innovation, increasing productivity and outperforming the market.