Conventional wisdom says that cloud computing is the ideal IT model for businesses. In practice, the model doesn't always deliver the expected benefits.
Cloud services enable unprecedented scalability and flexibility while reducing the total cost of ownership of the IT infrastructure. They increase reliability by providing redundancy and geographic diversity. The cloud also allows organizations to ramp up new applications and services with minimum risk so that they can respond quickly to customer demands and marketplace changes. Advanced capabilities such as data analytics and AI enable organizations to gain new insights and make better decisions.
These are some of the key reasons why almost all businesses use the cloud in some capacity, with 89 percent adopting a multi-cloud strategy. However, many organizations move to the cloud for practical reasons, such as the need for equipment upgrades, rather than a well-thought-out strategy. As a result, they struggle with stubbornly high cloud costs while failing to achieve their objectives of increasing revenues or improving productivity.
Cloud sprawl is another challenge. The cloud model makes it so easy to add new infrastructure, applications and services that some organizations are experiencing management issues. The uncontrolled proliferation of cloud instances often results in wasted resources, unexpected costs and potential security issues.
Poor Planning Undermines Effort
The problem has escalated the rise of remote and hybrid work models. Many organizations have adopted multiple cloud platforms to help support rising numbers of remote workers, but this can significantly increase management complexity. Cloud providers have different configurations and standards, making it tough to shift data, applications and services between platforms. Connecting on-premises applications with cloud resources such as backup and file syncing solutions can also be challenging.
In their rush to adopt new cloud services, most organizations haven't given enough thought to how they will manage these environments. According to one recent IBM study, less than half of organizations using multiple clouds have a specific management strategy or the tools and procedures needed to operate a multi-cloud environment.
Lacking a comprehensive plan for adopting new cloud services and migrating on-premises resources to the cloud, organizations can run into a host of unanticipated challenges that increase risk, costs and complexity. These challenges include:
The need to re-architect or re-factor applications to suit public cloud infrastructure
Downtime and service disruptions associated with migrating mission-critical applications
Learning curves required to manage new tools, processes and governance requirements
Post-migration problems with application performance, resiliency and scale
Creating a Clear Strategy
The cloud offers undeniable benefits, but adopting new cloud-based applications and migrating mission-critical apps out of the data center and into the cloud is a significant undertaking. Mainstream has invested in the tools and expertise to help customers overcome these challenges.
Technologent works with customers to develop a comprehensive roadmap for cloud migration to ensure there are no surprises. During whiteboarding sessions with our chief technology officer and cloud engineers, you can test multiple migration strategies and evaluate deployment, operational and management considerations in advance.
The Technologent team can also conduct a thorough application assessment to identify which apps can be migrated easily, which may need to be redesigned, which should be replaced, and which should remain in house. The assessment also should establish a clear business case, identifying for each app specifically why migration will deliver value and competitive advantage.
Businesses migrate workloads to the cloud with an eye toward improving operational agility, scalability and elasticity while optimizing costs. Without extensive upfront planning and a clear business strategy, cloud migrations can fail to meet expectations. The cloud experts at Technologent can help you develop a cloud strategy that's secure, sustainable and cost-effective.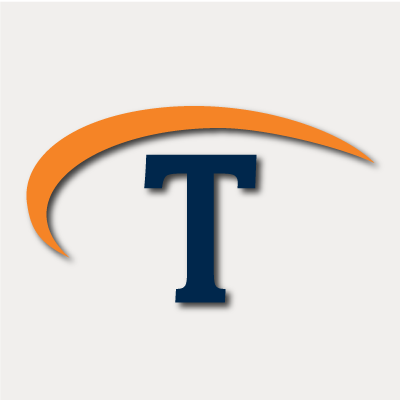 Technologent is a women-owned, WBENC-certified and global provider of edge-to-edge Information Technology solutions and services for Fortune 1000 companies. With our internationally recognized technical and sales team and well-established partnerships between the most cutting-edge technology brands, Technologent powers your business through a combination of Hybrid Infrastructure, Automation, Security and Data Management: foundational IT pillars for your business. Together with Service Provider Solutions, Financial Services, Professional Services and our people, we're paving the way for your operations with advanced solutions that aren't just reactive, but forward-thinking and future-proof.