The question of whether to move to the cloud has been settled. According to the RightScale State of the Cloud Report, 95 percent of organizations are using some kind of cloud service, with 89 percent using a public cloud, 77 percent using a private cloud, and 71 percent using a hybrid cloud model. Among enterprises with more than 1000 employees, 82 percent have a multi-cloud strategy.
As the name implies, a multi-cloud model involves the use of multiple cloud services. It's not the same as a hybrid cloud, in which public and private clouds are integrated to optimize performance, security and flexibility. It simply means that organizations select different cloud providers for their various infrastructure and application needs. The RightScale survey found that organizations using cloud services employ three public and three private clouds on average.
There are sound reasons for taking this approach. A multi-cloud strategy enables organizations to avoid vendor lock-in, and to select the best cloud services to meet the requirements of a particular application or workload. Organizations can choose cost-optimized services and leverage geographically dispersed clouds to meet data sovereignty requirements and improve the user experience.
The multi-cloud model also provides redundancy that reduces the risk of downtime. Although service provider outages are not as common and pervasive as they once were, the potential risk to customers is greater than ever. As organizations continue to migrate more mission-critical workloads to the cloud, an outage or performance degradation can severely damage their operations.
Nevertheless, multi-cloud creates management and operational challenges. Coming up to speed on a single cloud platform takes time and dedicated resources. Few IT teams have the expertise to manage a mixed deployment of multiple public cloud, private cloud and on-premises solutions. Resource-constrained shops will find themselves struggling to keep up.
Furthermore, transitioning IT infrastructure to the cloud is one thing. Transitioning IT operations is something else entirely. If traditional siloed IT operations are not conducive to effective cloud management, a multi-cloud environment ups the ante considerably. It demands a cross-functional team capable of monitoring, optimizing and securing multiple platforms and tiers across hundreds of applications.
At a more functional level, multi-cloud increases the difficulty of integrating cloud services with existing IT infrastructure. Organizations that rely upon the open Internet for cloud connectivity lack secure, reliable and scalable access to a multi-cloud environment.
Technologent is helping organizations enhance their multi-cloud strategies in several ways. Our vendor-agnostic assessments emphasize the business, operational and application demands that are driving cloud adoption, enabling us to determine the best cloud delivery model and platform to meet project requirements. Organizations can also leverage our expertise across multiple cloud platforms for assistance with cloud migration, optimization and management.
In addition, we have partnered with a select group of vendors who offer innovative solutions to cloud challenges. For example, Equinix Cloud Exchange (ECX) is an advanced interconnection solution that enables on-demand, direct access to multiple clouds and networks. Because its virtualized connections bypass the Internet, it provides greater throughput and security compared to traditional cloud access.
The multi-cloud model makes a whole lot of sense, but it forces organizations to rethink many aspects of their IT environment and operations. Technologent offers the expertise and partnerships to support and enable this transition.
Tags: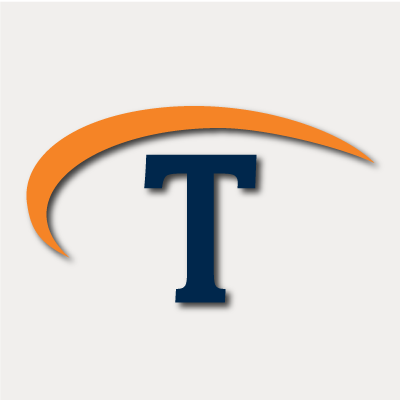 Technologent is a women-owned, WBENC-certified and global provider of edge-to-edge Information Technology solutions and services for Fortune 1000 companies. With our internationally recognized technical and sales team and well-established partnerships between the most cutting-edge technology brands, Technologent powers your business through a combination of Hybrid Infrastructure, Automation, Security and Data Management: foundational IT pillars for your business. Together with Service Provider Solutions, Financial Services, Professional Services and our people, we're paving the way for your operations with advanced solutions that aren't just reactive, but forward-thinking and future-proof.