"Right to be forgotten" clauses in data protection laws such as the European Union's General Data Protection Regulation and the California Consumer Privacy Act require organizations to find and delete all instances of a customer's personal data upon request. That's a tall order if you don't know exactly where all that data is residing.
Companies collect and evaluate vast amounts of customer data for a variety of legitimate purposes, but they don't always understand where it all winds up. A typical organization might have data stored in more than a dozen repositories, including a few they haven't thought about. In addition to traditional storage locations, organizations usually have significant amounts of sensitive data in unsanctioned cloud storage and informal repositories such as email, collaboration portals, messaging services and personal devices.
To find and purge all instances of specific personal data scattered across various disconnected repositories, companies must have an accurate inventory of data assets across all storage devices, applications and cloud services. However, many organizations still rely on highly inefficient manual processes for tracking and monitoring personal data. According to an Integris survey, 77 percent of enterprise organizations still rely on manually tagging data assets and maintaining spreadsheets.
Data compliance software can automate the inventory process and help companies quickly and accurately meet regulatory requirements. Here are some of the complex tasks IT teams can offload with compliance software solutions:
Data governance. A governance program helps organizations identify what data they have, where it resides, its operational value and who can access it. Compliance applications automate some key governance activities. Classification and retention policy engines make it easier to identify and eliminate data that has no value. Automated archival tools streamline the process of moving data off primary storage tiers, reducing storage costs and improving overall efficiency.
Real-time data mapping. Using heuristics and statistics, data mapping tools can identify and track customer records across all data sources, then match and link records across sources and systems to create 360-degree views of each customer. Data standardization makes it easier to find and purge specific records, reduces the potential for errors and satisfies regulatory requirements for creating records of data processing activities.
Privacy request management. In addition to the right to be forgotten, consumers have the right to see what personal information has been collected on them. Manually responding to customer requests has proven to be a time-consuming and error-prone process. According to one study, it takes more than 30 days to fulfill most GDPR requests at an average cost of $5,637.55. Automated request management tools enable organizations to find relevant data quickly and efficiently and respond appropriately.
Vendor assessments. Third-party vendors and outsourcing partners may need to work with an organization's customer data. Under data privacy regulations, that makes the company jointly responsible for protecting customer information. Leading compliance solutions include features for evaluating a vendor's data security, developing a risk assessment and producing a mitigation strategy.
Incident response. Data protection regulations require companies to notify customers if their personal information is compromised. Compliance software automates much of the process. It can gather evidence of a breach, trigger notifications to stakeholders within the company and produce breach notifications and personal data reports.
Audit reports. Compliance software can automatically produce the reports and audit logs necessary to prove that the organization has responded appropriately to all customer requests and taken adequate steps to put systems and processes in place to meet regulatory requirements.
Data protection regulations are necessary to ensure consumers that organizations are committed to protecting their personal data, but the sheer quantity of data in play makes compliance a challenge. Data compliance applications can improve compliance efforts by automating many key processes. Contact us to learn more.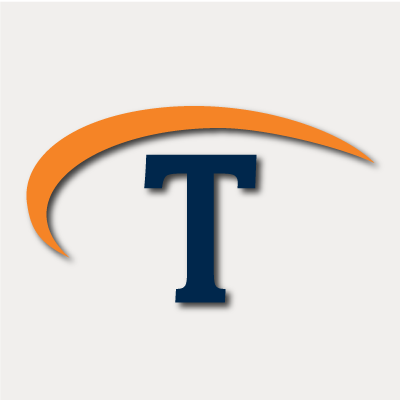 Technologent is a women-owned, WBENC-certified and global provider of edge-to-edge Information Technology solutions and services for Fortune 1000 companies. With our internationally recognized technical and sales team and well-established partnerships between the most cutting-edge technology brands, Technologent powers your business through a combination of Hybrid Infrastructure, Automation, Security and Data Management: foundational IT pillars for your business. Together with Service Provider Solutions, Financial Services, Professional Services and our people, we're paving the way for your operations with advanced solutions that aren't just reactive, but forward-thinking and future-proof.