Improving cloud security has become a top priority as businesses move more applications and data into multiple cloud environments. Although the cloud is generally more secure than on-premises data centers, the sheer amount of valuable data now residing in the cloud makes it an incredibly attractive target for threat actors.
The number of attacks exploiting cloud systems nearly doubled in 2022, and most IT security professionals anticipate more of the same in 2023. Only 4 percent of IT security pros believe all of their cloud data is sufficiently secured, according to a recent study by the Cloud Security Alliance. Almost two-thirds (62 percent) believe their organizations are likely to experience a cloud data breach in the coming year.
Here are six suggestions for improving the security of your cloud-based resources:
Understand your responsibilities
There is still a widespread misperception about the cloud's shared responsibility security model. In general, cloud providers are responsible for securing the physical infrastructure while customers must secure their own applications and data within the cloud. To minimize risk, companies must implement solid backup and data protection capabilities for their cloud portfolios.
Improve visibility
Eighty percent of IT professionals say the rapid acceleration of cloud migrations has made it difficult to accurately monitor and track applications and data across sprawling multi-cloud environments, which increases the risk of data breaches and leaks. To improve visibility and enhance cloud management, many organizations are adopting cloud asset management (CAM) solutions that create a complete end-to-end view of the cloud ecosystem, even across multiple clouds. CAM solutions accurately discover and inventory cloud apps in use across the organization, provide granular insight into app usage and help ensure compliance with software licensing terms.
Control access
Poor access management is a contributing factor in a third or more of cloud breaches. Organizations should enforce least-privilege access controls that restrict users' permissions to install and run applications, and only allow them to access the systems and resources they need to do their jobs. Violations of identity policy should trigger automated mitigation responses such as blocking access or disabling accounts. In hybrid environments, use a cloud access security broker (CASB) that sits between your on-premises infrastructure and the cloud, enforcing IT policies and access controls.
Automate configurations
Every cloud service requires configurations related to users, roles, permissions, storage buckets, service connections and more. The National Security Agency says misconfigurations are the greatest threat to cloud security. According to one recent study, three-quarters of organizations have at least one critical configuration error that could expose sensitive data in cloud storage buckets, GitHub repositories, rsnyc utilities and FTP servers. You can dramatically reduce these errors by automating configuration management with tools that continuously monitor cloud environments and automatically detect and correct misconfigurations.
Segment cloud workloads
Segmentation is used to divide a network into smaller, isolated subnets with unique security controls. This helps limit the spread of attacks by preventing lateral movement throughout the network. Many cloud providers offer workload segmentation options, such as virtual private clouds that allow you to create isolated networks within your cloud environment.
Implement SASE
Secure Access Service Edge (SASE) services enable consistent security policy enforcement across cloud environments by combining multiple measures such as secure web gateways, cloud access security brokers, firewalls and zero-trust network access (ZTNA) into a centrally managed service. ZTNA assumes that everyone and everything accessing network resources is a threat until their identity has been verified and validated. With SASE, administrators can easily extend zero-trust principles from the data center to the cloud.
Take the Next Step
Technologent has broad expertise in both cloud environments and security tools. Let us help you enhance your cloud security strategy and implement solutions that will protect your applications and data.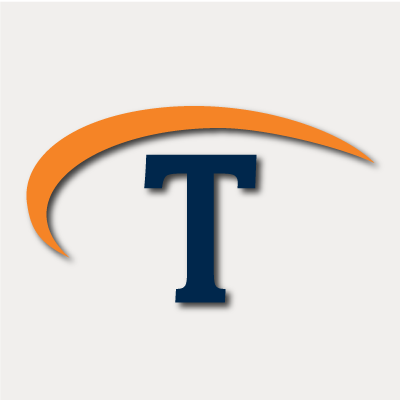 Technologent is a women-owned, WBENC-certified and global provider of edge-to-edge Information Technology solutions and services for Fortune 1000 companies. With our internationally recognized technical and sales team and well-established partnerships between the most cutting-edge technology brands, Technologent powers your business through a combination of Hybrid Infrastructure, Automation, Security and Data Management: foundational IT pillars for your business. Together with Service Provider Solutions, Financial Services, Professional Services and our people, we're paving the way for your operations with advanced solutions that aren't just reactive, but forward-thinking and future-proof.