If you think about it, automation is one of the primary functions of IT. It enables organizations to store, process and retrieve data efficiently and streamline a wide range of business processes.
Yet many IT teams continue to manage IT infrastructure manually. Skilled professionals spend most of their time managing log files, searching for data, troubleshooting problems and creating reports. These tasks are often performed in silos, limiting visibility across the IT infrastructure and forcing IT teams to react to problems with time-consuming manual interventions.
That's slowly changing as more organizations adopt artificial intelligence (AI) for IT operations. Also known as AIOps, it refers to the use of advanced analytics to automate many IT operational processes. The term was coined by Gartner analysts in 2017, who predicted that IT teams would have to evolve their management techniques to keep up with the needs of the business.

According to new data from Reportlinker, the market for AIOps technologies is expected to see a compound annual growth rate of 26.2 percent through 2026. IT teams are recognizing that manual processes are holding them back, and are looking to take advantage of emerging AI-enabled tools.

The AIOps Trend



IT teams are under increasing pressure to improve performance across the IT environment and resolve incidents faster and more accurately. However, large volumes of alerts and signals distributed across disparate tools are creating a significant amount of IT noise. More intelligent devices are also generating more data and increasing IT management complexity.

The movement of more workloads to the cloud is also driving AIOps adoption. Organizations need automation and orchestration solutions to optimize and better manage cloud solutions. Automation is also becoming a critical component of cybersecurity defenses.

Awareness of how AI can address IT operational challenges is increasing. In a recent study by New Relic, 89 percent of senior IT decision-makers said that AI and machine learning are essential tools in IT operations.

A recent Splunk study found that 87 percent of IT pros want automated, AI-based tools that can help them spot trends and quickly find the root cause of problems. Just over half (51 percent) said that automation and operational analytics will help them stay within budget, and 46 percent said it will enhance their ability to complete projects on time.

Benefits of IT Automation



IT automation forms the foundation of all automation technologies. By automating routine tasks such as server management, patch management and software updates, IT automation enables the support of robotic process automation for business workflows and hyper-automation for complex processes.

Some of the benefits of IT automation include:

Increased operational efficiency. IT staff spends less time on day-to-day maintenance and administration tasks and focuses more of their efforts on strategic initiatives that drive the business forward.

Reduced human error. Automation improves the accuracy of IT operational processes, minimizing the risk that a configuration error will cause downtime and business disruption.

Higher availability. IT becomes more proactive and less reactive, with many issues resolved automatically. Where humans must be involved, they have the visibility they need to find the root cause of problems quickly.

Of course, if you automate a mess you get an automated mess. Before selecting and deploying an automation solution, IT teams should carefully review their workflows to ensure they are as efficient as possible. This can also help IT define the requirements for the automation solution and ensure a rapid time-to-value.

Technologent has a practice dedicated to the design and implementation of IT automation solutions. Let us help you realize the benefits of automation faster and with more lasting impact.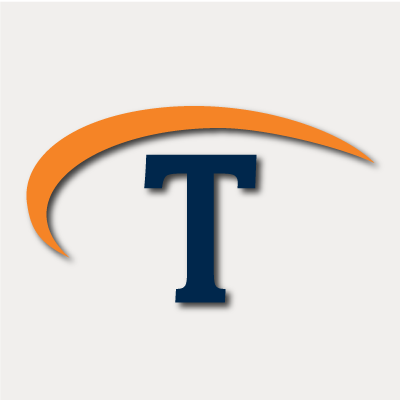 Technologent is a women-owned, WBENC-certified and global provider of edge-to-edge Information Technology solutions and services for Fortune 1000 companies. With our internationally recognized technical and sales team and well-established partnerships between the most cutting-edge technology brands, Technologent powers your business through a combination of Hybrid Infrastructure, Automation, Security and Data Management: foundational IT pillars for your business. Together with Service Provider Solutions, Financial Services, Professional Services and our people, we're paving the way for your operations with advanced solutions that aren't just reactive, but forward-thinking and future-proof.