As organizations continue to move forward with their digital transformation initiatives, they are recognizing that downtime and data loss can be devastating to the digitized business. When business processes have been retooled to capitalize fully on technology, there are no workarounds when that technology is unavailable. Business disruption is inevitable, with a severe impact on productivity and the customer experience.
Traditional data protection and disaster recovery processes weren't designed for digital transformation. Sure, systems and data can be recovered, but only after the business has suffered downtime. Organizations need an IT resilience strategy to maximize the effectiveness of their digital transformation initiatives.
IT resilience involves preparation for planned and unplanned outages to minimize the risk of business downtime. While there's no one-size-fits-all IT resilience strategy, an effective solution should include three components: continuous data protection, multi-cloud workload mobility and operational efficiency.
Continuous Data Protection
Data protection has long been a struggle for organizations of all sizes, and the "always-on" nature of today's IT environment has only made it more difficult. Traditional backup solutions were not designed to support recovery point objectives (RPOs) measured in seconds and recovery time objectives (RTOs) measured in minutes. Incremental replication and snapshots put the business at risk of downtime and data loss.
Continuous data protection allows organizations to automatically capture every change made to data and maintain a log of those changes in a journal file. This allows point-in-time recovery down to a specific second going back through the entire length of the journal. Journaling does not have the performance impact of snapshots and offers significant savings in storage space.
Multi-Cloud Workload Mobility
The ability to move workloads to an alternate platform is a core requirement of effective disaster recovery. Traditionally that was an expensive proposition — organizations had to set up and maintain a separate DR site that mirrored the production IT environment. The public cloud has eliminated much of that cost and complexity, allowing organizations to move workloads as needed to minimize planned and unplanned downtime.
IT resilience goes further, enabling organizations to utilize a multi-cloud or hybrid cloud strategy to optimize the performance of each workload. Best-in-class solutions provide agnostic support for multiple virtualization and cloud platforms and enable applications and data to flow seamlessly between clouds and on-premises data centers.
Operational Efficiency
Legacy DR strategies typically involved complex runbooks that were difficult to implement and quickly out-of-date. Modern cloud-based DR solutions can be implemented with a few clicks but still require human intervention that can delay recovery and distract IT personnel from other issues.
An IT resilience approach should include automation and orchestration capabilities to streamline DR and data protection processes and minimize costs. Management tools should enable nondisruptive testing to validate recoverability with no production or data protection impact. Analytics tools should provide visibility across multi-platform, multi-cloud environments to enable proactive planning and rapid troubleshooting.
How Technologent Can Help
In a recent study conducted by IDC, 91 percent of respondents said they had experienced an IT-related business disruption in the past 24 months. Although employee overtime and direct recovery costs were the two most common impacts, 28 percent said they suffered significant reputational damage, and 26 percent said they had lost customers permanently due to business disruption.
If you're looking to implement an IT resilience strategy to minimize the risk of business disruption, we invite you to give us a call. Our Cloud and Automation Practice can architect an end-to-end solution to help you continuously protect all your workloads in an automated fashion.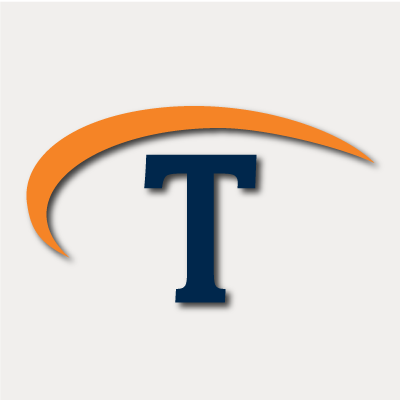 Technologent is a Women Owned, WBENC Certified and Global Provider of Edge-to-Edge Information Technology solutions and services for Fortune 1000 companies. We help our clients outpace the new digital economy by creating IT environments that are agile, flexible, efficient, transparent and secure. Without these characteristics, companies will miss the opportunity to optimally scale. Technologent mobilizes the power of technology to turn our clients' vision into reality, enabling them to focus on driving innovation, increasing productivity and outperforming the market.