IT leaders recognize the importance of disaster recovery (DR) planning. In today's global, 24x7 business environment, organizations depend upon the availability of mission-critical systems. Disasters can and will occur, and the results can be devastating. According to the latest data from the Ponemon Institute, unplanned outages in U.S. data centers cost organizations almost $9,000 per minute, on average, in 2016.
Disasters come in all shapes and sizes, from technical failure and human error, to security breaches and weather-related events. Some are preventable but many are not. What you can control is how quickly you recover from disaster, and the impact the event has on your company.
Traditionally, DR planning meant replicating data center resources in an offset facility to support mission-critical applications that had to stay online. Servers, network gear, storage and software had to be purchased just to sit idle unless needed for DR operations. Complicated "run books" had to compiled with instructions on how to restore systems in an emergency. The procedures would quickly become outdated.
Large enterprises would spend millions of dollars and hundreds of staff hours setting up a DR site, not counting the ongoing costs of maintaining the DR plan. Many (most?) organizations don't have pockets that deep, and IT staff are already spread thin with day-to-day activities. Although IT leaders recognize the importance of DR planning, it's hard to justify spending that much time and money to mitigate the relatively small risk of a catastrophe.
Luckily, the cloud has made it feasible for any organization to implement an effective DR plan. Disaster-Recovery-as-a-Service (DRaaS) provides DR infrastructure and expertise in a subscription-based model. Organizations are freed from the need to purchase hardware, software and offsite data center capacity, and maintain the skill sets need to implement a DR plan.
DRaaS offers four key benefits over traditional DR models:
Cost savings. You only pay for the resources you need before, during and after a disaster, which dramatically lowers costs compared to building a dedicated DR infrastructure. As your IT environment changes, additional DR resources can be added quickly and easily without significant upfront costs.
Offsite management. DR infrastructure and processes are managed by the service provider so your in-house IT team can be dedicated to core business functions. Also, geographic separation of the primary and DR sites lessens the chance that both sites will be impacted by the same event.
Regular testing. Testing helps ensure the effectiveness of the DR plan but few organizations regularly test their DR operations due to the time, cost and risks involved. DRaaS enables semiannual, quarterly or even monthly testing without affecting the production environment.
Faster recovery. This can be a huge competitive advantage in terms of both cost and your business reputation. DRaaS uses automated processes that can shorten recovery times from days to hours or even minutes, preserving business continuity.
The U.S. DRaaS market has seen rapid growth in recent years due to the need to improve data protection and ensure continuous business operations. WhaTech recently forecast that the DRaaS market will rise from $1.68 billion in 2016 to $11.11 billion in 2021, a compound annual growth rate of 445.9 percent.
How much money will an unplanned outage cost you per minute while you work to regain your company's mission-critical functions and capabilities? If you're looking for a better way to reduce the risk of a disaster, DRaaS is a cost-effective solution.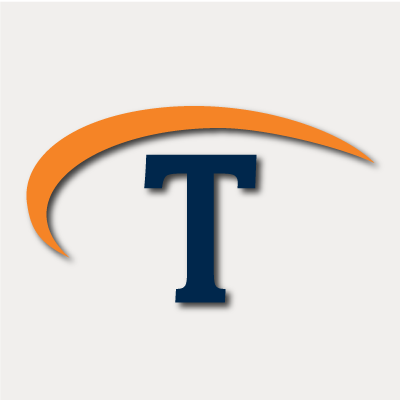 Technologent is a women-owned, WBENC-certified and global provider of edge-to-edge Information Technology solutions and services for Fortune 1000 companies. With our internationally recognized technical and sales team and well-established partnerships between the most cutting-edge technology brands, Technologent powers your business through a combination of Hybrid Infrastructure, Automation, Security and Data Management: foundational IT pillars for your business. Together with Service Provider Solutions, Financial Services, Professional Services and our people, we're paving the way for your operations with advanced solutions that aren't just reactive, but forward-thinking and future-proof.