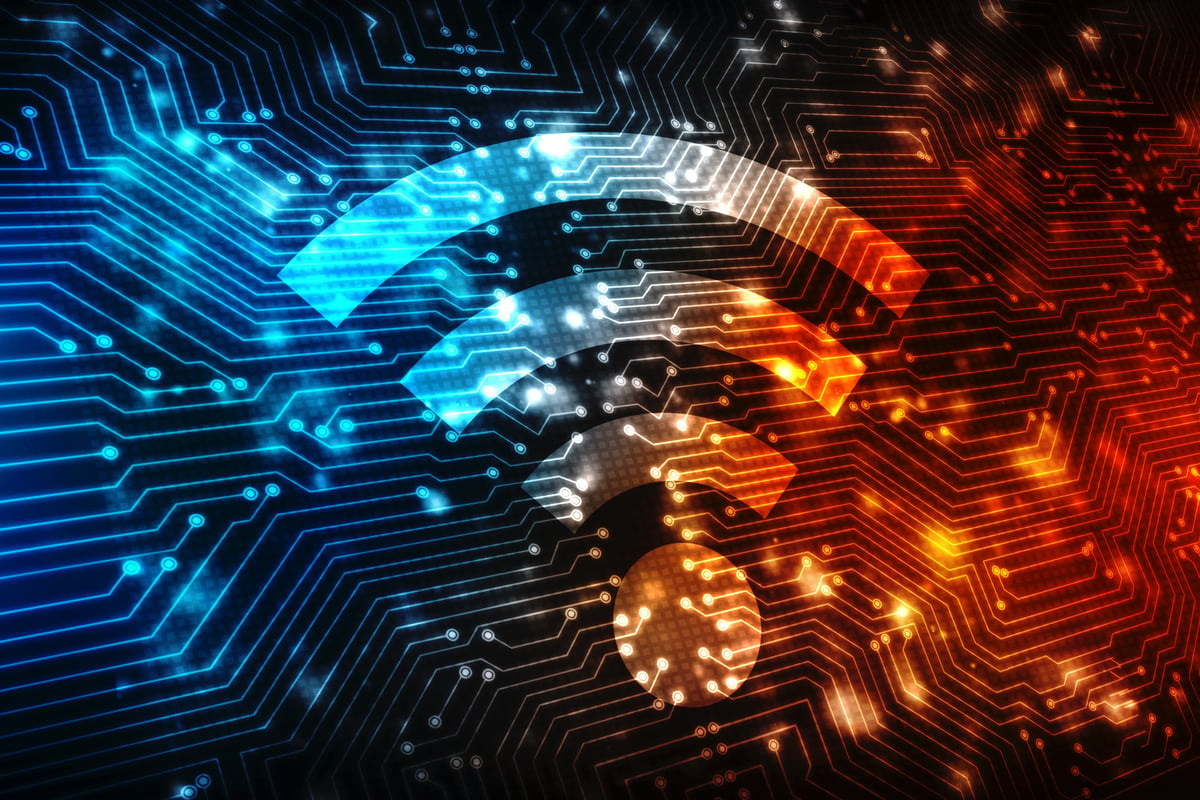 Just about any corporate asset can be connected to the Internet of Things (IoT) and become a source of data. As artificial intelligence makes IoT systems smarter, more use cases will be discovered, and adoption will continue to skyrocket. This explains why Bain expects the IoT market to grow 50 percent each year through 2021. According to Gartner estimates, the IoT will be comprised of 20.4 billion devices by 2020, with more than half of new businesses adopting the IoT. While some IoT devices are hardwired to the network, IoT systems also depend heavily on Wi-Fi for connectivity. In fact, a Spiceworks survey found that half of organizations have IoT devices connected to their Wi-Fi networks. IT professionals believe these devices, such as IP-enabled sensors, building control systems, video surveillance equipment and wearables, are the most vulnerable to Wi-Fi-based attacks.
However, only 36 percent of survey respondents are confident in their ability to protect data on IoT devices and respond to attacks involving the IoT. Just 17 percent of organizations encrypt data on their wireless networks. The majority use the Wi-Fi Protected Access 2 (WPA2) protocol, but newer exploits such as the WPA2 KRACK attack have shown that these security mechanisms are now vulnerable to attack.
The Wi-Fi Alliance introduced the WPA3 protocol to enhance and simplify security on wireless networks. All WPA3 networks use modern security methods and protocols and even disallow legacy protocols. They also require the use of Protected Management Frames to protect mission-critical networks from eavesdropping and forging. The Wi-Fi Alliance expects broad industry adoption by late 2019, which will coincide with the rollout of the new 802.11ax Wi-Fi standard.
WPA3-Enterprise offers "the equivalent of 192-bit cryptographic strength" for organizations that transmit sensitive data and are subject to strict compliance requirements. WPA-3-Personal uses a secure key setup protocol, Simultaneous Authentication of Equals (SAE), to strengthen password-based authentication. Essentially, SAE makes it tougher for hackers to guess user passwords when those passwords aren't as complex as they should be.
The Wi-Fi Alliance also rolled out the Wi-Fi Certified Easy Connect program, which makes it easier to onboard IoT devices that have limited or no display interfaces. A device with a more robust interface, such as a smartphone or tablet, can be used to add another device to the network by scanning the device's QR code. Wi-Fi Certified Enhanced Open is another new program that offers data protections for users in open Wi-Fi networks, such as guest networks with web portals, without the need for user authentication or the distribution of credentials.
Of course, security isn't the only challenge associated with the Wi-Fi and the IoT. Traffic congestion becomes a problem in high-density environments when a large number of devices are constantly moving high volumes of data. Power consumption isn't much of an issue when smartphones and tablets use Wi-Fi but can impact IoT devices with limited power capacity. The relatively short range of Wi-Fi networks can also be an issue when IoT signals need to travel long distances.
In the next post, we'll discuss how new Wi-Fi standards are addressing these issues and enabling Wi-Fi networks to better support IoT deployments.