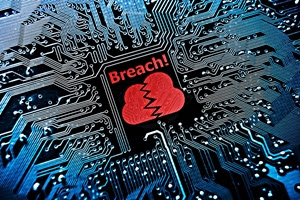 The grass is always greener on the other side—likewise for your competitors' cybersecurity solutions.
But, perhaps the reason their defenses look so great is because you're looking at yours all day. Sometimes you need another set of eyes, and that's where Technologent's professionals can help.When was the last time you looked at your systems?
People can grow complacent when they're on top of the world for an extended period of time. Similarly, IT departments that haven't suffered an attack can begin to miss the glaring endpoint vulnerabilities they once easily rooted out.
"A vulnerability assessment can help identify compromised endpoints."
Hacking attempts and data breaches are growing at a startling rate. A Gemalto study found there was a 31 percent increase in records breached between the final half of the 2015 fiscal year and the first half of 2016. That's a jump of around 130 million files being stolen in just six months.
Should a complacent IT employee miss an easy fix in the company's firewall, it could lead to a massive attack. A joint study by IBM and The Ponemon Institute reported that the cost of a data breach averages around $4 million.
By giving your cybersecurity defenses a complete vulnerability assessment from Technologent's industry experts, your IT department gets the extra eyes they need to identify any cracks in the virtual wall.
What to look for
A vulnerability assessment isn't a one-size-fits-all meeting—every business has their own goals and objectives, which play into how they use data and protect their network. By identifying this early on, Technologent is better equipped to provide feedback that can help improve overall performance, system reliability and ensure everything is being used correctly.
Of course, not everyone has the budget or need to incorporate all the latest gadgets and gizmos. For example, a system like IBM's Security QRadar can provide a wealth of information about potential hacking attempts and allows your IT department to better predict where cyberattacks are originating from.
Similarly, MaaS360 is an excellent cybersecurity solution for protecting the business from malware that sneaks in through mobile devices, but not every business wants to spend the bulk of their revenue on just one area of protection.
Technologent's cybersecurity experts work with your IT department to identify the most glaring needs, all while making recommendations with your budget in mind.
Interested in a vulnerability assessment? Contact our team today so we can get started working with yours.