Organizations around the globe have embraced digital transformation (DX) initiatives to gain competitive advantages and better serve their customers in today's marketplace. The pandemic has changed customer preferences and how companies deliver their products and services. Organizations are adopting collaboration tools, big data analytics, artificial intelligence and other advanced technologies to meet these evolving requirements.
However, increasingly complex applications, communications systems and cloud services all place significant demands on IT architectures that weren't designed to handle them. Many organizations are experiencing unplanned downtime, performance problems and security threats that thwart their ability to execute on DX initiatives.
That's because many organizations are putting the cart before the horse. To realize the full benefits of emerging technologies, they must first engage in IT modernization. While that may sound synonymous with digital transformation, they are two separate but complementary processes.
Digital transformation refers to the use of evolving technologies to spark innovation. Often, the first step is to modernize the underlying technology infrastructure to support those new technologies and ensure that business objectives are met.
The IT Modernization Journey
Traditional IT environments are built upon rigid technologies and manual maintenance processes. Industry analysts agree that organizations should move to new IT infrastructures designed to streamline operations in ways that free up resources and enable new levels of performance, scalability and cost-efficiency. These efforts should focus on three main undertakings:
Modernized data center technologies. Transformed organizations run a considerable portion of their workloads using scale-out platforms and a software-defined approach. They also adhere to a comprehensive and well-tested data protection strategy.
Automated IT processes. Transformed organizations use automation to help deliver IT-as-a-Service in a cloud-like model. Automation enables greater efficiency and responsiveness in resource provisioning and configuration changes. It also enables self-service capabilities so that end-users can order and manage on-premises resources as needed.
Transformed organizational dynamics. Transformed organizations believe in tight alignment between IT and the business, and coordinate with business units to ensure that IT delivers the expected outcomes. The IT organization's executives almost always report directly to the C-suite leadership team, making it easier for IT to contribute to business strategy.
However, many organizations are struggling with this process. In a recent survey of IT leaders conducted by Teneo Research, 60 percent of respondents said their organization's IT modernization program is not yet ready for the future. Almost one-quarter (24 percent) said their organization has not begun modernizing or is just beginning its IT modernization journey. About one-third said they still in the process of modernization.
How Technologent Can Help
One of the greatest challenges is a lack of expertise. Even major enterprises with large IT departments often face skills gaps and a shortage of IT resources. That's why more companies are choosing to partner with a qualified IT solutions provider that can provide strategic guidance and the ability to execute on large projects.
Technologent's Resource Consulting team can deliver the talent you need to accelerate IT modernization and lay a path toward digital transformation. We can provide support personnel to handle help desk tickets so your in-house team can focus on key initiatives. Or, we can place experienced engineers and strategists to help you develop your technology roadmap.
IT systems are no longer simply business tools — they are often the prime movers of business.
Organizations must be agile to stay competitive and drive growth, and digital transformation can be a major enabler of that. However, modernizing the IT environment is a complex endeavor requiring a comprehensive strategy and a well-defined plan. With years of experience in diverse technical specialties, Technologent can help you prepare for the process.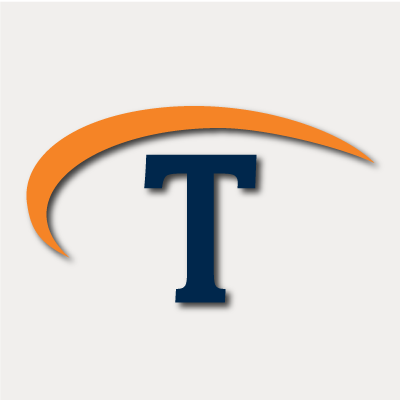 Technologent is a women-owned, WBENC-certified and global provider of edge-to-edge Information Technology solutions and services for Fortune 1000 companies. With our internationally recognized technical and sales team and well-established partnerships between the most cutting-edge technology brands, Technologent powers your business through a combination of Hybrid Infrastructure, Automation, Security and Data Management: foundational IT pillars for your business. Together with Service Provider Solutions, Financial Services, Professional Services and our people, we're paving the way for your operations with advanced solutions that aren't just reactive, but forward-thinking and future-proof.