To say that 2020 was a year of business upheaval is putting it mildly. Organizations had to transition to remote work models virtually overnight, and rethink their operations from back office to the customer experience. This "new reality" has driven increased spending on digital transformation (DX). According to IDC, direct DX investment is seeing a compound annual growth rate of 15.5 percent despite the COVID-19 pandemic.
Many analysts expect organizations to continue to accelerate their DX initiatives in 2021, but the approach is shifting from reactive to proactive. In 2020, the focus was on adopting cloud and collaboration technologies and retooling workflows to take advantage of them. Now organizations are looking to rethink their business strategies and processes to take full advantage of the latest technologies.
That's more in line with the definition of DX, which represents a foundational change in how organizations provide value to their customers. It's not merely the automation of workflows but a radical rethinking of how technology is utilized in the business. Done right, it enables organizations to become more agile and responsive, improve decision-making, create new revenue streams, and better serve customers.
That said, organizations are prioritizing technology solutions and strategies that deliver value in the short term. Here are some of the trends we're seeing for DX in 2021.

Integration of multiple cloud platforms. As organizations utilize cloud services to support work-from-home models, most are using a multi-cloud strategy to increase flexibility, avoid vendor lock-in and meet regulatory requirements. Multi-cloud management tools and containerization make it easier for organizations to choose the right cloud for each application and orchestrate workloads across multiple clouds.

Modernization of core IT infrastructure. While most organizations are leveraging the cloud, many are reengineering their core IT infrastructure to take advantage of more powerful platforms. Deloitte's 2021 Tech Trends report says they're also taking steps to reduce technical debt in enterprise applications. These strategies enable organizations to reduce operational costs and extra more value from their existing technology assets. This in turn creates a foundation for growth and frees up budget for the adoption of strategic technologies.

Increased use of real-time data processing. Highly scalable IT architectures and edge computing are allowing organizations to take advantage of real-time data processing to speed decision-making. Organizations that continue to rely on infrequent, error-prone data updates will find themselves at a competitive disadvantage.

Growing adoption of artificial intelligence (AI). In the 2020 McKinsey Global Survey on the state of AI, 50 percent of respondents said their organizations have implemented AI to automate at least one business function. The top three areas for AI adoption are service operations, product and service development, and sales and marketing. AI supports digital transformation by improving efficiency and scalability, reducing errors and risk, and helping to predict customer behavior.

How Technologent Can Help



Executing on these trends requires a strategic approach and expert guidance. Technologent's consultants have that rare combination of business acumen and IT expertise that enables us to facilitate both organizational and technical change. We can help you articulate a clear vision and measurable objectives for your DX initiatives, and ensure that projects gain executive support by tying them to organizational strategies.

When it comes time for implementation, we will thoroughly evaluate your organization's ability to adopt the proposed IT solution, both from a technology perspective and in terms of people, process and culture. We will then develop a rigorous program and map the project plan to the organization's transformation journey.

Organizations are looking to take their DX initiatives to the next level in 2021, as they seek to leverage the latest technologies to drive competitive advantages. The Technologent team is here to help you envision and execute your strategy from a business and technology perspective.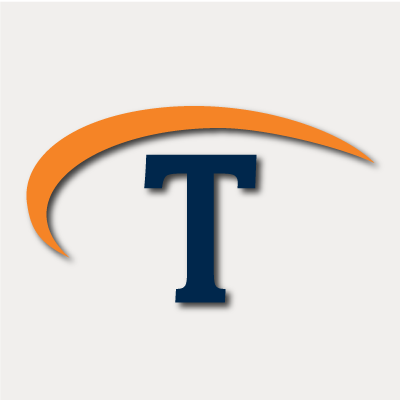 Technologent is a women-owned, WBENC-certified and global provider of edge-to-edge Information Technology solutions and services for Fortune 1000 companies. With our internationally recognized technical and sales team and well-established partnerships between the most cutting-edge technology brands, Technologent powers your business through a combination of Hybrid Infrastructure, Automation, Security and Data Management: foundational IT pillars for your business. Together with Service Provider Solutions, Financial Services, Professional Services and our people, we're paving the way for your operations with advanced solutions that aren't just reactive, but forward-thinking and future-proof.