The scale of the Internet of Things (IoT) is mind-boggling. Statista has projected that the number of connected devices will exceed 75 billion by 2025. According to GlobalData forecasts, spending on IoT technologies will reach $318 billion by 2023, up from $130 million in 2018.
The IoT is transforming entire industry sectors, from manufacturing to healthcare to retail, enabling organizations of all sizes to reduce costs, operate more efficiently and serve their customers better. Smart connected devices also make it possible to better manage remote infrastructure, track assets and reduce downtime through predictive maintenance.
Despite these benefits, the IoT creates overwhelming management challenges. The traditional IT environment, comprising servers, storage arrays, networking equipment and the like, typically includes a few thousand devices. An enterprise IoT initiative can quickly expand to include hundreds of thousands of devices that must be monitored, managed, patched and secured.
If these devices aren't performing optimally, they could negatively impact business applications and services. Performance problems could also hamper the organization's ability to extract value from the huge amounts of IoT data, limiting ROI.
In a recent global survey of 800 CIOs in large enterprises with more than 1,000 employees, conducted by Vanson Bourne, 69 percent of respondents expect that the escalating complexity of the IoT will cause significant performance management headaches. Additionally, 74 percent of CIOs are concerned that IoT performance problems will affect business operations and revenue, and 53 percent say they don't fully understand the impact IoT device performance could have on the user experience.
Other IoT performance management challenges include:
Ensuring that IoT device firmware updates and security patches don't create performance problems (cited by 62 percent of respondents)
Monitoring the behavior of IoT applications as they interact with cloud services (cited by 60 percent)
Maintaining an accurate, up-to-date map of the IoT ecosystem as it expands (cited by 38 percent)
Clearly, the IoT is too large and far-flung to manage using traditional manual processes. A large majority (84 percent) of the CIOs surveyed recognize that the success of their IoT initiatives will depend upon the automation of supporting processes.
Effective monitoring will also be critical. According to a recent report from MIT Technology Review, advanced performance management and monitoring tools with real-time diagnostic capabilities can minimize the disruption caused by IoT initiatives. These tools improve reliability and reduce support and maintenance costs by rapidly locating the source of performance problems and enabling IT to quickly mitigate those issues.
Legacy monitoring tools are simply unable to scale to support complex IoT ecosystems with large numbers of devices. Organizations will need tools that enable:
End-to-end monitoring, with full visibility and control of IoT devices, platforms, applications and networks from the edge to the hybrid cloud
Automated fault detection and remediation with root cause analysis driven by AI-enabled analytics
Visualization of IoT device interfaces and interactions with business applications, infrastructure and end-user solutions
The value of the IoT lies in its ability to boost revenue, increase efficiency and optimize costs. Technologent's team of application performance management specialists can help you implement monitoring and management tools that help ensure IoT performance so you can get the most from your IoT initiative.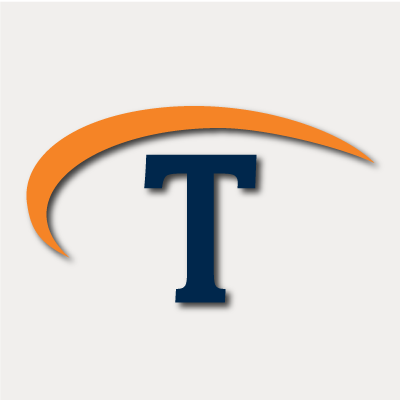 Technologent is a Women Owned, WBENC Certified and Global Provider of Edge-to-Edge Information Technology solutions and services for Fortune 1000 companies. We help our clients outpace the new digital economy by creating IT environments that are agile, flexible, efficient, transparent and secure. Without these characteristics, companies will miss the opportunity to optimally scale. Technologent mobilizes the power of technology to turn our clients' vision into reality, enabling them to focus on driving innovation, increasing productivity and outperforming the market.