Front-office personnel in sales and customer service may be the face of an organization, but back-office operations such as accounting, human resources and IT are the backbone. Businesses would collapse without these critical services.
Because they aren't in public-facing positions, back-office personnel operate with a great deal of anonymity — most of the time. When they are in the public eye, it is often for all the wrong reasons.
Consider the case of the unfortunate Fidelity Investments accountant who in 1994 made what may be the most notorious spreadsheet error of all time. While transcribing mutual fund financials into a spreadsheet, the accountant accidentally omitted a minus sign — effectively turning a $1.3 billion loss into a $1.3 billion gain. When the error was discovered weeks later, the firm had to inform stunned investors that they wouldn't be receiving healthy year-end dividend distributions after all.
Nearly three decades later, organizations remain remarkably reliant on error-prone manual processes for essential back-office tasks. Manual data entry is commonly required for tasks such as financial reporting, billing, coding, payment reconciliation and policy updates. IDC analysts say inefficient manual processes can cost companies up to 30 percent of their revenues each year.
Eliminating Manual Processes
Although there have been tremendous advances in workflow automation, they haven't always been practical solutions. Business processes frequently require data collection from multiple applications and systems, but many organizations are highly dependent on legacy technologies that don't easily connect with other resources.
Robotic process automation (RPA) software addresses such challenges, making it easier for companies to eliminate manual processes and transform their essential back-office operations. Using artificial intelligence (AI) technologies such as machine learning and natural language processing, RPA automates the operations required to move data in and out of closed systems.
Unlike other workflow automation tools that require coding or the development of application programming interfaces to perform specific tasks, RPA uses AI-powered bots that mimic human actions. Over time, bots learn to capture data from different systems, read and write to databases, autofill forms and perform rules-based tasks.
Best of all, RPA is easier to use than other types of workflow automation solutions. Drag-and-drop functionality allows users with little technical expertise to take advantage of the tools. Some solutions include a library of prebuilt connectors and templates that helps users get started quickly.
User-Friendly Automation
By simplifying the movement of information between systems, RPA supports the automation of countless back-office processes. Here are just a few examples:
Data entry. RPA extracts data from multiple sources, including images and paper documents using optical character recognition (OCR) and other image processing software. Validation algorithms ensure the data is accurate before it is converted to a format such as CSV or XML that can be imported into business applications.
Invoice processing. An RPA bot can use OCR to extract unstructured data from a scanned invoice or PDF, convert that data to a structured format and then post it to an ERP system for payment.
Order processing. RPA automates the order process from end to end by generating a shipping label, scheduling delivery, issuing the invoice and updating warehouse inventory.

Payroll.

Bots can collect and collate data from different departments, branch offices, the finance department, human resources and other sources to create a single database for payroll and benefits data.
Although RPA can simplify many back-office functions, getting started can be challenging due to infrastructure requirements, poor strategy development and other factors. With a track record of successful deployments, Technologent provides the assessment, implementation, management and training expertise necessary for streamlining adoption. Contact us to learn more.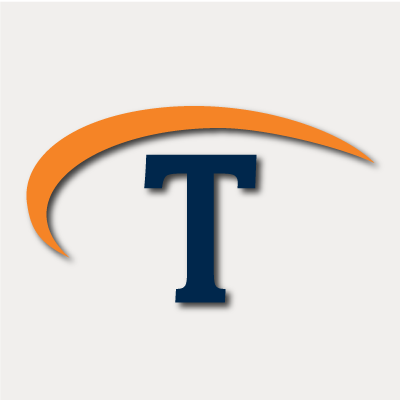 Technologent is a women-owned, WBENC-certified and global provider of edge-to-edge Information Technology solutions and services for Fortune 1000 companies. With our internationally recognized technical and sales team and well-established partnerships between the most cutting-edge technology brands, Technologent powers your business through a combination of Hybrid Infrastructure, Automation, Security and Data Management: foundational IT pillars for your business. Together with Service Provider Solutions, Financial Services, Professional Services and our people, we're paving the way for your operations with advanced solutions that aren't just reactive, but forward-thinking and future-proof.