Automation has become a business imperative for combatting IT complexity. Leveraging artificial intelligence and machine learning, advanced software tools make it possible to automate a broad range of repetitive yet essential IT tasks in far less time and with much greater accuracy than ever before.
More than 70 percent of global organizations have either adopted or piloted IT automation programs, according to a recent Deloitte study. These organizations say they expect automation to drive a 15 percent increase in revenues and a 24 percent reduction in costs over the next three years.
A shortage of expertise could be a limiting factor, however. A recent IDC report notes that more than 20 percent of organizations say they don't have the human expertise required to effectively implement and manage automation solutions.
A managed services model can be a highly effective way to access that expertise. For example, Technologent is well-versed in the latest tools and strategies for automating tasks throughout the IT environment. Here are some of our areas of expertise:
Data Center Automation. DevOps automation and orchestration frameworks such as Ansible, Puppet and Chef allow us to define workflows for different operations using a common language that creates compatibility across a wide range of systems and devices. This enables automation of many routine data center tasks such as scheduling, monitoring, maintenance and patching, as well as more complex processes like hardware provisioning and configuration.
Network Automation. With automation software tools, we can write scripts and create repeatable instructions to automate configuration and provisioning of both virtual and physical network devices, which saves time, reduces human error and improves compliance management. We can also create automation scripts that restore or restart devices, schedule backups, manage network permissions and balance application loads.
Business Process Automation. Many routine business processes require a series of repetitive actions involving multiple IT systems. AI-powered automation software can integrate all those actions into a seamless process. For example, it can create end-to-end automation of the employee onboarding process, from collecting information and documents needed by HR to granting system access, assigning IT assets and scheduling training.
Cloud Automation. Organizations are often surprised by the number of manual processes needed to manage workloads in the cloud. With orchestration and automation tools, it is possible to automate tasks such as sizing, provisioning and configuring virtual machines, load balancing VM clusters, identifying and shutting down unused instances, verifying security of storage buckets and performing regular backups.
Server Automation. Automation can eliminate dozens of error-prone processes for managing servers while also increasing efficiency. Because it relies on scripts and templates, automation software ensures consistency for configuration, provisioning, inventorying, patching and compliance. Automation tools can even detect and correct configuration errors. Because administrators have less need to access servers for troubleshooting, automation improves security by reducing access permissions.
Database Automation. Manually deploying database schema changes is a notoriously complex and demanding process. In one recent survey, 91 percent of IT managers said they've had to rework changes multiple times before they were ready for production deployment. Automation reduces errors, which significantly cuts the amount of time administrators must spend manually reviewing changes.
IT Security Automation. Security orchestration, automation and response (SOAR) platforms ingest vast amounts of threat intelligence from multiple security technologies to "learn" the difference between normal and suspicious activity. These systems triage potential threats based on scripts and workflows developed by security analysts. When the system detects an attack pattern, it automatically interrupts the attack by anticipating and shutting down the next step in the attack sequence.
Click here to contact us for more information about improving your IT operations through increased automation.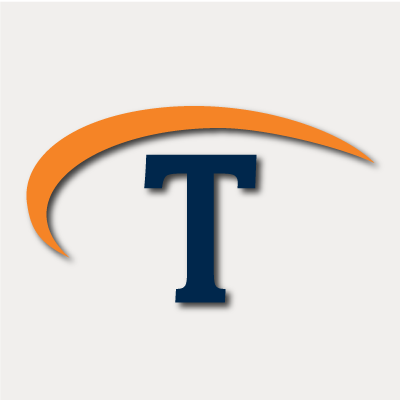 Technologent is a women-owned, WBENC-certified and global provider of edge-to-edge Information Technology solutions and services for Fortune 1000 companies. With our internationally recognized technical and sales team and well-established partnerships between the most cutting-edge technology brands, Technologent powers your business through a combination of Hybrid Infrastructure, Automation, Security and Data Management: foundational IT pillars for your business. Together with Service Provider Solutions, Financial Services, Professional Services and our people, we're paving the way for your operations with advanced solutions that aren't just reactive, but forward-thinking and future-proof.