In our last post, we discussed the growing need to implement FinOps management methodologies to create financial accountability for the acquisition and use of cloud services. With this post, we'll look at three specific ways FinOps practices can help you get a better handle on your cloud spending.
Billing Clarity
Cloud bills are notoriously complicated, frequently involving thousands of different line items for services with prices based on different usage patterns. Things get really confusing in a multi-cloud scenario because providers use different terminology and have different ways of presenting cost and usage reports. The complexity makes it incredibly difficult to understand whether cloud resources are being acquired and used efficiently and whether those resources are delivering the anticipated business value.
FinOps cost allocation practices improve billing clarity by grouping invoiced services according to the business units that use them. This can be accomplished with tools from cloud providers or third-party cloud management platforms that apply metadata tags to individual cloud resources. The tags identify the users, groups and projects linked to specific resources and will appear in the billing and usage data. Consistent tagging makes it easier to track and optimize cloud spend over time.
Quantifying Business Value
Beyond understanding where your cloud dollars are being spent, organizations need to understand whether that investment is worthwhile. A key FinOps best practice is the use of the unit economics model to link cloud spending with specific business outcomes. It essentially compares a cloud service's cost with the bottom-line value it produces. For example, if you're paying $4,000 a month to run customer service chatbots that reduce your expenses by $5,000 a month, then that project's business value is $1,000 a month.
Organizations that know their cloud unit economics are better able to make data-driven decisions about cloud spending. For example, if the cloud spend begins to grow faster than the business value of a project, that's a sign that the project should be reevaluated. In some instances, unit economics can help companies identify whether a product or service is overpriced or undervalued.
Cloud unit economics also takes the mystery out of unexpected price increases. Cloud bills are highly unpredictable due to the combination of consumption billing and resource elasticity — you're only charged for the resources you use, but you can scale up those resources on demand. The FinOps model allows organizations to identify exactly where cloud usage increased and how it impacted the bottom line.
Forecasting Cloud Spend
During the annual budgeting process, organizations try to anticipate how much they will spend on cloud services based on historical trends and their future plans. However, companies commonly overspend due to provider price hikes and unexpected usage spikes. Gartner estimates that 60 percent of organizations experience cloud cost overruns that negatively impact their budgets.
While forecasting will always be an inexact science, a FinOps framework can remove much of the guesswork. Because effective cost allocation requires monthly evaluation of cloud spending, it provides a stronger and more accurate understanding of historical spending trends. Unit economics makes it easier to create key performance indicators to forecast business growth. Cost optimization practices help remove wasteful spending from the budget equation.
How Technologent Can Help
It's easy to quickly allocate cloud resources to support a variety of workloads, but companies often experience sticker shock when the bills arrive. Through our proprietary cloud management platform, Technologent's team of cloud experts can help you implement FinOps best practices to optimize cloud spending, reduce waste and improve time to market. Contact us to learn more.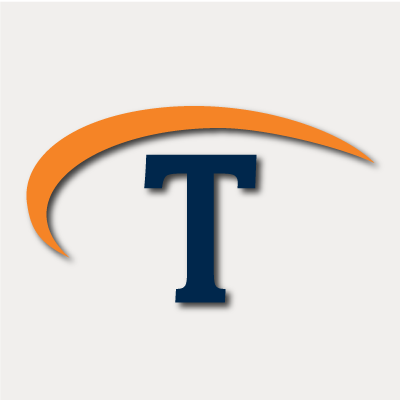 Technologent is a Women Owned, WBENC Certified and Global Provider of Edge-to-Edge Information Technology solutions and services for Fortune 1000 companies. We help our clients outpace the new digital economy by creating IT environments that are agile, flexible, efficient, transparent and secure. Without these characteristics, companies will miss the opportunity to optimally scale. Technologent mobilizes the power of technology to turn our clients' vision into reality, enabling them to focus on driving innovation, increasing productivity and outperforming the market.