Organizations in almost every industry are aggressively pursuing public, private and hybrid cloud strategies to meet their future IT needs. Eighty-nine percent of organizations have a multi-cloud strategy and 80 percent use both public and private clouds in a hybrid model, according to Flexera's 2022 State of the Cloud study.
But as organizations move more and more workloads to the cloud, managing it all has become a significant challenge. Companies worldwide waste billions of dollars each year due to poor cloud governance, careless provisioning practices and idle resources. That's why respondents to the Flexera survey named cloud optimization as their top priority for the sixth year in a row.
Multi-cloud environments are particularly problematic because they require monitoring and managing multiple platforms, often with a variety of provider-specific tools. Although most companies use five or more separate tools for cloud migration, cost optimization and infrastructure monitoring, a new study from Virtana finds that more than half use 20 or more different tools. The manual processes required to consolidate data from all of these tools add to the management burden.
Key CMP Features
The need to reduce waste and improve visibility into the cloud environment is driving increased adoption of cloud management platforms (CMPs). CMPs are designed to manage the deployment and operation of applications and associated datasets across multiple public, private and hybrid clouds. The $3 billion CMP market is expected to double in size over the next five years.
A CMP is a suite of software tools that provide centralized management of various cloud-based resources. Such platforms allow administrators to view all cloud instances, databases and applications across all cloud platforms from a single screen. Specific features vary by vendor, but a good CMP should include these core capabilities:
Asset discovery. The CMP should be able to automatically discover applications, servers, storage and services residing within both public and private cloud environments, and it should maintain an accurate inventory on an ongoing basis.
Multi-cloud brokering. This function provides a single point of entry for managing multiple cloud services. It eliminates cloud silos through an interface that allows users to shift workloads from private to public clouds or within hybrid cloud systems.
Service request management. Organizations need a self-service interface so users can choose and use services across different clouds for a range of different use cases.
Policy-based management. A CMP should include a policy engine to ensure that workloads running across different cloud instances are managed uniformly.
Provisioning, orchestration and automation. This refers to core capabilities IT teams need to catalog, orchestrate and manage a multitude of assets that are potentially spread across the world. The CMP should simplify provisioning and de-provisioning of cloud resources with automation tools.
Governance, policy and security. CMPs must support detailed policy enforcement and governance (for example, clearly defining what users can do). They should also support encryption and key management in the target cloud services.
Monitoring and metering. One of the basic functions of the CMP is to monitor consumption of cloud resources and produce service-usage statistics. This is essential for budgeting and optimization of cloud expenses.
How Technologent Can Help
As part of our cloud managed services, Technologent helps customers optimize cloud resources through our proprietary cloud management program. Our CMP is an automated monitoring framework designed to integrate easily with existing IT service management tools to continuously learn, relate and synchronize data in real time. Contact us to learn more, and check out this case study to learn how one customer used our solution to reduce cloud spend by 25 percent.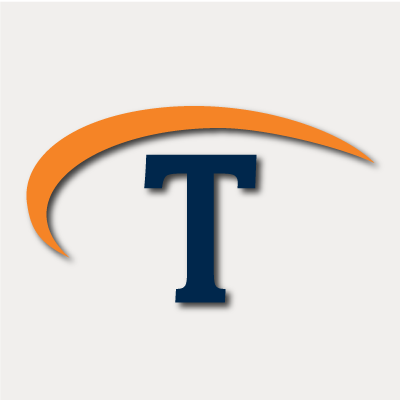 Technologent is a Women Owned, WBENC Certified and Global Provider of Edge-to-Edge Information Technology solutions and services for Fortune 1000 companies. We help our clients outpace the new digital economy by creating IT environments that are agile, flexible, efficient, transparent and secure. Without these characteristics, companies will miss the opportunity to optimally scale. Technologent mobilizes the power of technology to turn our clients' vision into reality, enabling them to focus on driving innovation, increasing productivity and outperforming the market.