One of the beauties of the cloud is that it makes adding new infrastructure, applications and services easy. Maybe too easy. As organizations migrate more and more workloads to the cloud, many are plagued by wasted resources and runaway costs.
FinOps, short for financial operations, is an emerging management practice developed to minimize waste and optimize cloud spending. IDC analysts predict that 80 percent of organizations using cloud services will establish a dedicated FinOps function in the near term.
The development of FinOps is a response to the astonishing growth of cloud spending. Cloud commonly ranks second only to payroll among business expenses — and a third of that spending is wasted on overprovisioned resources that deliver no measurable business value, according to Flexera's 2022 State of the Cloud survey. It's not a new problem, either. For six years in a row, Flexera survey respondents have said optimizing usage is their No. 1 cloud priority.
Much of the waste results from a lack of oversight. Few organizations have a formalized cloud governance framework, instead acquiring resources on a largely ad hoc basis without a deep understanding of cloud economics. Only 15 percent of enterprises in a recent McKinsey & Company survey were able to establish a clear relationship between their cloud costs and business value.
Removing the Guesswork
The uncontrolled proliferation of cloud instances from multiple providers often results in duplicated resources and excess capacity that is rarely, if ever, used. Orphaned or idle cloud volumes, underutilized databases and extraneous virtual machines can drive up costs by 30 percent or more.
VMs and cloud instances provisioned for non-production uses such as development, staging and testing also create significant waste. Although these resources are typically only used during regular working hours, they are often left running 24x7. With major cloud providers billing on a per-hour or per-minute basis, that idle time can eat up a huge chunk of the cloud spend.
A FinOps framework helps organizations maintain financial accountability for the acquisition and use of cloud services. Guidelines and processes promoted by the FinOps Foundation help engineering, finance, business and technology teams within the same organization track, analyze and optimize cloud usage to both cut costs and drive revenue.
The foundation recommends the following three-phase approach to FinOps, but notes that organizations can be in multiple phases simultaneously:
Inform
Poor cloud visibility is the biggest impediment to controlling spending and reducing waste, particularly in multi-cloud environments with a variety of incompatible monitoring tools. This not only makes it challenging to monitor application performance but makes it nearly impossible to accurately establish budgeting and capacity benchmarks. Organizations should create a comprehensive view of all assets across multiple cloud instances and map usage to specific users and teams to enable accurate cost chargeback/show-back.
Optimize
Information gathered in the Inform phase is used to optimize both spending and resource usage. When users and teams can see detailed reports about their allocation and usage of cloud resources, it gives them the ability to detect and address areas of waste. For instance, they can identify non-production resources that can be turned off during off hours when they're not needed.
Operate
During this phase, organizations can use automated asset discovery tools to identify and monitor cloud-based applications, servers, storage and services and maintain an accurate inventory on an ongoing basis. This is critical for evaluating the performance, cost and business benefits of workloads in the cloud to ensure they are adhering to your established goals.
In our next post, we'll delve further into the FinOps model.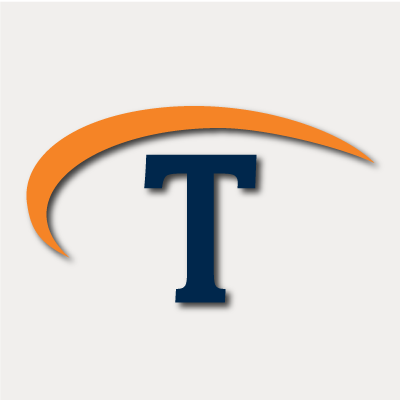 Technologent is a women-owned, WBENC-certified and global provider of edge-to-edge Information Technology solutions and services for Fortune 1000 companies. With our internationally recognized technical and sales team and well-established partnerships between the most cutting-edge technology brands, Technologent powers your business through a combination of Hybrid Infrastructure, Automation, Security and Data Management: foundational IT pillars for your business. Together with Service Provider Solutions, Financial Services, Professional Services and our people, we're paving the way for your operations with advanced solutions that aren't just reactive, but forward-thinking and future-proof.