At Technologent, we work closely with our customers on realizing the vision of an enterprise hybrid cloud. We feel that a hybrid cloud platform is foundational for IT delivery, and many customers are now treating this as crucial to delivering business value.
A hybrid cloud enables you to offer an expandable service catalog, presented through a simple self-service portal that can consume and publish both simple infrastructure services and more complicated service and workload provisioning with multiple cloud offerings. Self-servicing catalog resources allow users to innovate faster while enabling IT to maintain governance, compliance, and cost control, evolving IT into the central broker.
Our focus at Technologent is enabling customers to broker services in their organizations by providing governed IT services at the speed of digital innovation. We offer services based on consumption and have the infrastructure modernization to meet and throttle demand automatically. Being a broker of services requires that our customers define and prioritize IT services in the business language, build a responsive, agile software-defined infrastructure, and transition to delivering IT as a Service via a consumption-based infrastructure and cost models.
Our significant responsibility to customers is to reduce the noise created in the sea of multiple DevOps toolchains and providers by bringing together solutions from across the vendor landscape. We wanted to use this opportunity to introduce Morpheus to our clients who have not yet gotten to know this terrific solution.
Morpheus and the Importance of Governance
Over the last decade, enterprises have found themselves swinging on a complex cloud application delivery pendulum with the momentum sometimes out of direct control. This change in the delivery model has created tremendous challenges with achieving the goal of self-service automation while maintaining cost control. IDC has stated that "69% of enterprises believe they are overspending on the cloud with lack of effective automation being the #1 reason cited for overspending." The underlying principle at play starts with governance because, without it, there are no implicit guardrails as to who can provision what, where, and for how long. As such, governance becomes a required foundation for self-service automation.
Prior to unpacking these details, let's first level-set on what a cloud is. Summarizing the National Institute of Standards and Technology (NIST), cloud is a provisioning model that enables agility. As such, cloud is not a singular destination, it is a journey whose model must evolve and therefore be adaptable to changes. The ultimate agility is achieved via self-service automation with the end-user provisioning their application into the appropriate cloud based on needs, be it a private cloud or a public cloud, thus achieving the synergy of a true hybrid cloud approach. Based on IDC's analysis that, "71% of enterprises see shared cross-cloud control planes as very important to scale as they struggle with hybrid & multi-cloud complexity," it becomes apparent that a common governance model is also required.
From this, we can better appreciate how governance then forms the foundational core of any cloud strategy, especially hybrid and multi-cloud. However, this surfaces a considerable challenge of developing and applying a common governance model that's adaptable and all-inclusive across the complexity of hypervisors, containers, Infrastructure-as-Code, configuration management, identity management, and IT Infrastructure Library (ITIL) controls. Thus, shared control planes must enable centralized governance across clouds and other associated technologies and that's explicitly what Morpheus enables as a hybrid cloud application orchestrator.
It's more than just a tool, it's a platform framework that includes all the required integrations into existing technologies that enterprises have deployed over the years as well as the operational linkages for those technologies to work together across the lifecycle of an application. The result is a fast track out of technical debt; Morpheus acts as a self-leveling cement, tying together previously disaggregated tools while providing a solid, common control plane upon which governance can be established.
From this foundation, enterprises can assign and manage the applicable multitenancy, role-based access controls, and policies that, via Morpheus, now work together to enable cloud agility.
Let's break down these important governance principles.
Multi-tenancy is the logical partitioning of resources into organized entities where one tenant can have complete isolation from another. Tenants within Morpheus can have their own identity providers, white-label settings, user roles, and clouds defined. In fact, Morpheus can even add multi-tenant sharing to typically single-tenant platforms like VMware ESX and Nutanix AHV. For example, adding an existing VMware cluster to Morpheus cloudifies an on-premises infrastructure allowing the secure separation of resources across tenants and users.
Role-based access control (RBAC) provides the permission sets associated with the appropriate roles and responsibilities within an enterprise. RBAC can, at times, be a delicate balancing act with securing the right resource access and provisioning abilities for different roles. Too little, and users can't perform their responsibilities, too much, and security can be compromised. With Morpheus' R

oles

Determine feature, cloud, catalog access, and entire UI and API sections can be enabled/disabled based on access levels. Morpheus also supports authentication and role mapping via identity management integration to Active Directory, Azure AD, SAML, OKTA, etc. including SSO and MFA.
While policies are traditionally thought to apply to application lifecycle management activities, they also can relate to usage, workflow, and compliance – all of which work together when establishing the applicable governance model. This is especially relevant when it comes to managing cost and resource utilization during the self-service provisioning process. Here we firmly hearken back to the requirement for automation to manage the overspending that IDC has indicated is challenging enterprises. Morpheus enables enterprises to put the applicable guardrail policies in place to manage clouds by budgets, core/memory/storage usage, and power scheduling. Gone are the days of being surprised by the amount of a cloud bill as users can be prevented from provisioning an application if cost or resource utilization would exceed any of the governance policies put into place via Morpheus.
The concept of working together is of implicit importance. Gartner has advised, "By 2023, 90% of enterprises will fail to scale DevOps initiatives if shared self-service platform approaches are not adopted." Here again, we see the concept of a shared approach making headlines with disastrous results predicted if not implemented. A critical success factor of this shared approach is treating both Dev and Ops concerns as core design centers.
In the case of DevOps, Morpheus provides a clear path void of speed bumps that supports scaling via Application Programming Interface (API) or Infrastructure as Code (IaC) within CI/CD pipelines for the Dev users. All the while behind the scenes, Morpheus ensures that the in-place governance principles are utilized to keep Ops on track. Morpheus uniquely provides control without compromise - agility without anarchy.
Technologent and OnePoint CMPaaS
Morpheus has long been a favorite of DevOps teams and IT automation engineers and recently announced its most significant software release of the year. With this release, they have become the enabler for efficiently provisioning secure applications and governed services seamlessly to multiple endpoints.
They've also made significant updates in their cost reporting and optimization engine, allowing the business and IT more financial control over workload resources. One of the areas we've seen from customers this year is the importance of FinOps and cloud cost management. With the right automation, tag policy, and reporting, we've helped customers reduce cloud costs by 30% or more.
A move to the cloud represents a radically different operating model for any IT Infrastructure Organization. Operations will need to shift from focusing on devices and traditional technology towers to service-based thinking. The key to this shift in focus is integrating many skillsets and tools to create a turnkey Cloud Platform solution, like our OnePoint Cloud Management Platform as a Service (CMPaaS) offering.
Morpheus is at the hub of our OnePoint CMPaaS, helping organizations simplify enterprise application provisioning, focusing on cultural dynamics, infrastructure management, platform management, monitoring, advanced application development, and enabling cloud portability. Using Morpheus as the framework for OnePoint CMPaaS, Technologent has built a thorough and repeatable professional services process that guides customers through the intricacies of Preparing, Deploying, Extending, and Managing a robust governance model.
If you would like to learn more about Morpheus, our OnePoint CMPaaS, or any solutions we provide, please reach out to us anytime. We would love to set up a private demo discussion, regardless of your company's DevOps maturity or cloud adoption levels, to help build the roadmap through the next phases of your cloud journey.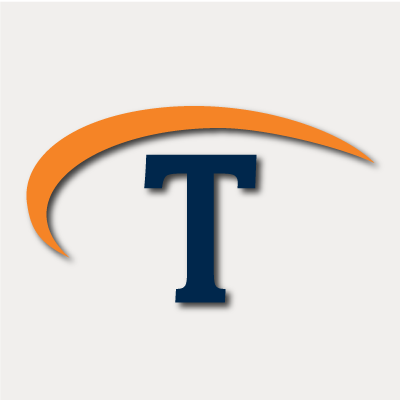 Technologent is a women-owned, WBENC-certified and global provider of edge-to-edge Information Technology solutions and services for Fortune 1000 companies. With our internationally recognized technical and sales team and well-established partnerships between the most cutting-edge technology brands, Technologent powers your business through a combination of Hybrid Infrastructure, Automation, Security and Data Management: foundational IT pillars for your business. Together with Service Provider Solutions, Financial Services, Professional Services and our people, we're paving the way for your operations with advanced solutions that aren't just reactive, but forward-thinking and future-proof.