IT infrastructure is generally considered a roadblock to innovation. Complex IT environments and operational processes are viewed as slow to respond to changing business requirements.
However, Gartner predicts that, by 2025, 60 percent of infrastructure and operations (I&O) leaders will use disruptive technologies to drive business innovation, up from less than 5 percent today. The research firm says that automation, edge computing and other technology trends will enable IT to drive business value rather than simply responding to business needs. At the same time, I&O leaders are also looking to retool processes, add skill sets, and encourage innovation and risk-taking.
Risk is not something I&O leaders have traditionally embraced. Faced with mandates to minimize costs and business disruption, many have been pigeonholed into a tactical rather than strategic role. IT teams have had to focus on maintaining legacy infrastructure, hampering the growth and maturity of the I&O function. Leaders are looking to reinvent themselves by keeping their fingers on the pulse of emerging technologies.
Gartner has identified several technology trends that will impact IT infrastructure and operations in 2020. Here are five that align with the conversations we're having with our enterprise customers.
Automation. Most organizations have implemented automation to some extent, primarily to refocus limited staff resources on higher value tasks. Gartner recommends that organizations take a strategic approach to automation in order to eliminate silos and optimize processes. We wrote about that in a recent post.
DevOps. As with automation, organizations often take a piecemeal approach to DevOps. Tools and processes are implemented at an application or product level, making DevOps difficult to scale. A platform approach enables DevOps teams to share knowledge and creates consistency across the enterprise.
Edge Computing. Organizations are moving workloads closer to the edge of the network to improve the user experience and meet security and compliance mandates. That means enterprise data will be highly distributed — Gartner predicts that by 2022, 60 percent of organizations will be focused on managing data at the edge rather than in centralized data centers. Now's the time to begin developing a strategy for protecting that data and ensuring it's available for key applications.
Networking. As the enterprise IT environment becomes more distributed, the network must become more agile. Organizations will have to move away from hardware-centric networks and manual administrative processes. Software-defined and virtualized networking technologies are only part of the answer. Organizations will also have to implement cultural changes and ensure that the right skill sets are in place.
Distributed Cloud. The industry is slowly shifting to a distributed cloud model, which Gartner defines as "the distribution of public cloud services to different physical locations, while operation, governance, updates and the evolution of those services are the responsibility of the originating public cloud provider." Organizations will be able to move away from owning IT infrastructure yet still maintain control of their data. However, Gartner warns that the challenges associated with the distributed cloud are not yet fully understood.
We'll be exploring some of these trends in greater depth in future posts. Meanwhile, we invite you to sit down with our consultants, architects and engineers to discuss how your IT infrastructure and operations can become more agile and innovative.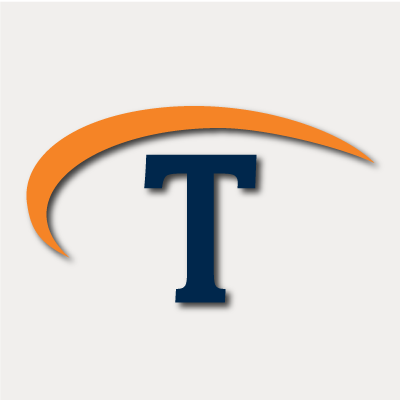 Technologent is a women-owned, WBENC-certified and global provider of edge-to-edge Information Technology solutions and services for Fortune 1000 companies. With our internationally recognized technical and sales team and well-established partnerships between the most cutting-edge technology brands, Technologent powers your business through a combination of Hybrid Infrastructure, Automation, Security and Data Management: foundational IT pillars for your business. Together with Service Provider Solutions, Financial Services, Professional Services and our people, we're paving the way for your operations with advanced solutions that aren't just reactive, but forward-thinking and future-proof.