As part of their IT modernization efforts, more organizations are reducing their use of on-premises data centers and migrating more infrastructure and workloads to the cloud. It's estimated that more than 90 percent of businesses today use the cloud in some capacity, with the vast majority using four or more clouds in a multi-cloud strategy.
It's a solid plan. The cloud makes it easy to add new infrastructure, applications and services without the typically tedious process of provisioning in-house resources. For example, it can take days to acquire, configure and deploy a physical server but only a couple of minutes to set up a cloud-based virtual server.

There's a downside to this convenience, however. Spinning up new cloud services is so easy that organizations often wind up with overprovisioned and underutilized cloud assets. One recent study found that nearly half of all companies acquire cloud resources on an entirely ad-hoc basis with end-users frequently procuring cloud services independently without the knowledge or consent of IT.

Unfortunately, most of these shadow costs wind up being allocated to IT, which creates unexpected budget pressures. According to Flexera's 2021 State of the Cloud study, IT executives say cloud costs are over budget by an average of 23 percent, with a third of cloud spend being wasted. Furthermore, 47 percent expect it to get even worse in 2022.

Gaining Control



It's hard to imagine any organization would allow that sort of laissez-faire approach to the procurement and use of on-prem data center resources. There's no good reason for such hands-off management of the cloud, either.

To get a better handle on cloud spending, organizations must adopt a data center mindset to cloud management. Provisioning, configuring and accessing cloud resources should require the same discipline and oversight you'd demand for data center management.

Here are some of the data center management principles that apply to cloud services:

Inventory assets. Conduct a thorough assessment of your cloud environment to determine how many platforms, applications and services are being used, who is using them and how they were provisioned. This is necessary to identify cloud resources that may be unused, underutilized or duplicated. With a better understanding of your cloud usage, you'll be better positioned to forecast future needs and plan your budget accordingly.

Allocate costs. Gaining control of cloud costs requires better visibility into where and how your dollars are being spent. Instead of allocating all costs to IT, you should develop a chargeback system that identifies, aggregates and assigns cloud spend to different departments, business units or teams based upon use. Chargeback features make individual business units responsible for their usage and less likely to overprovision resources they don't really need.

Understand SLAs. Cloud service-level agreements outline the deliverables you can expect from cloud providers, but it can be difficult to track key metrics. Because workloads are hosted on a provider's infrastructure, you have limited ability to assess performance characteristics such as CPU consumption, transaction processing times or throughput. Conduct regular reviews with providers to ensure SLAs are meeting your needs.

Increase automation. Cloud operations (CloudOps) solutions drive continuous process improvements in part by automating tasks such as provisioning, automation, backups and resource monitoring. CloudOps solutions can improve visibility by integrating the management of all cloud instances, regardless of provider, through a single dashboard.

The cloud offers undeniable benefits, allowing organizations to reduce IT complexity while increasing scalability, agility and flexibility. However, a hands-off approach to management can result in wasted resources and unexpected costs. Technologent can help you implement best-practice management strategies to improve efficiency.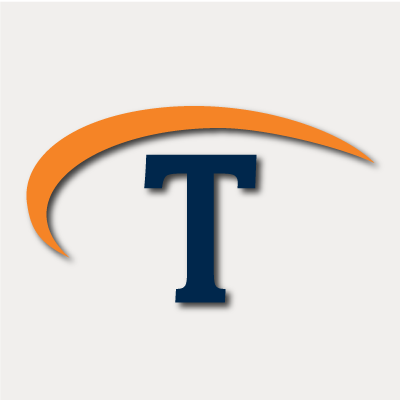 Technologent is a women-owned, WBENC-certified and global provider of edge-to-edge Information Technology solutions and services for Fortune 1000 companies. With our internationally recognized technical and sales team and well-established partnerships between the most cutting-edge technology brands, Technologent powers your business through a combination of Hybrid Infrastructure, Automation, Security and Data Management: foundational IT pillars for your business. Together with Service Provider Solutions, Financial Services, Professional Services and our people, we're paving the way for your operations with advanced solutions that aren't just reactive, but forward-thinking and future-proof.