Persistent labor shortages continue to vex businesses across most industry sectors. More than three-quarters of businesses globally cannot find the skilled talent they need in 2023, according to a report from Manpower Group. And there's no relief in sight — the Korn Ferry Institute warns there could be 85 million unfilled jobs by the end of the decade.
Without enough talent to go around, more organizations are exploring ways to use automation to relieve the strain. Nearly eight in 10 executives surveyed by UiPath said they plan to increase their investment in automation tools to offset the impact of labor shortages.
Business leaders don't regard automation as a stopgap measure, either. Most of those surveyed by UiPath expect that the long-term use of automation will help them build a stronger workforce by enabling employees to focus on more creative work and less time on mundane and repetitive tasks. Eighty-five percent said they believe incorporating automation and automation training into their organization will help them retain employees and attract new talent.
But where to start? Selecting which processes to automate requires careful evaluation to ensure maximum impact. Here are seven areas that are good candidates for automation.
Administrative work. Many administrative tasks involve time-consuming, repetitive and error-prone manual processes. Automation can streamline operations and free staff to focus on more strategic activities. Technologies such as robotic process automation (RPA), optical character recognition (OCR) and chatbots can handle tasks such as data entry, order processing, report generation and expense management.
Customer service. Artificial intelligence (AI) is transforming contact center operations. Chatbots and virtual assistants powered by natural language processing (NLP) algorithms can handle routine inquiries, provide information and assist customers with common issues. Additionally, self-service portals and knowledge bases allow customers to find answers to common questions independently, reducing the need for human involvement.
Data analysis. Automatic data processing (ADP) systems can extract, clean and analyze data to quickly generate comprehensive reports and actionable insights. Using machine-learning algorithms, these systems can identify patterns, trends and anomalies within large datasets. Automated reporting dashboards and alerts allow users to create customized data visualizations that support data-driven decision-making.
Cybersecurity. Security products can trigger overwhelming numbers of security alerts and few IT teams have the resources to fully investigate them all. Security automation platforms can ingest vast amounts of threat intelligence and rapidly triage alerts to identify genuine threats. They can also launch countermeasures immediately to rapidly contain or eliminate threats without human involvement.
Inventory. Inventory management systems are far more accurate than manual, spreadsheet-based processes. These systems automatically track inventory levels, generate purchase orders when stocks are low, and provide real-time insights into product demand and sales trends. Integration with suppliers' systems can streamline the entire procurement process, ensuring a steady supply of needed resources while reducing costs and waste.

Accounting.

RPA tools can automate invoice generation, payment processing, financial reporting and other back-office processes. Account reconciliation software automates the process of identifying and flagging errors and exceptions that require manual intervention.
Human resources. Workflow automation solutions can collect, sort and organize a great deal of employee data and relieve HR staff of many high-volume, repetitive operational tasks. Automated payroll processing reduces the risk of manual data entry errors when calculating wages, overtime, payroll taxes and holiday pay. Automation can also enhance recruiting by assessing large numbers of resumes for specific skillsets and rapidly identifying qualified candidates.
Increased automation can offset some staffing issues through increased efficiency, accuracy and agility. In our next post, we'll describe some industry-specific use cases for process automation.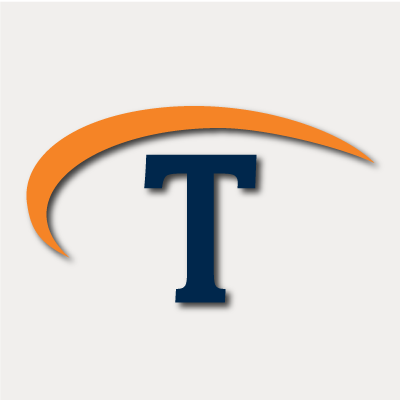 Technologent is a women-owned, WBENC-certified and global provider of edge-to-edge Information Technology solutions and services for Fortune 1000 companies. With our internationally recognized technical and sales team and well-established partnerships between the most cutting-edge technology brands, Technologent powers your business through a combination of Hybrid Infrastructure, Automation, Security and Data Management: foundational IT pillars for your business. Together with Service Provider Solutions, Financial Services, Professional Services and our people, we're paving the way for your operations with advanced solutions that aren't just reactive, but forward-thinking and future-proof.