The global IT skills gap is increasing at an alarming rate, with the Bureau of Labor Statistics projecting that there will be 3.5 million unfilled IT jobs by the end of the year. IDC analysts predict the shortages will create global economic costs of more than $6.5 trillion by 2025.
The shortage is fueled by several factors, notably the pandemic-driven Great Resignation, the workforce exodus of millions of retiring Baby Boomers and a dearth of IT education programs. Following are some of the critical ways this gap negatively impacts businesses across all industry sectors:
Innovation: Staff shortages inhibit your ability to address business technology priorities such as cybersecurity, application modernization, cloud optimization, edge computing, process automation and advanced analytics.
Productivity: Staffing limitations can cause projects to pile up, creating bottlenecks that make it impossible to complete projects in a timely manner. On average, businesses are facing backlogs of three months to a year for planned IT projects.
Quality: Without sufficient talent to develop and maintain IT systems, the quality of business products may suffer. That's particularly true in instances where businesses are forced to hire staff with less-than-ideal qualifications or experience.
Budgets: At a time when many organizations are trying to reduce costs to offset diminished revenues, the hidden costs of hiring IT professionals can be budget busters. Increasing costs related to IT salaries and benefits packages can impact profitability and quality of service.
Cybersecurity: As cyber threats continue to evolve and accelerate, a shortage of skilled cybersecurity professionals increases the likelihood of data breaches, malware infections and other security incidents that can harm the business and your customers.
Compliance: Many industry and government data privacy regulations mandate certain cybersecurity measures. Staff shortages can make it difficult to meet all of those requirements, which could result in fines and other penalties.
Increased training and recruiting efforts are only marginally effective at closing the skills gap. In a recent Fortinet study, 60 percent of organizations said they have trouble recruiting IT staff. More than half (52 percent) said they struggle to retain talent due to increased competition, retirement and burnout.
Outsourcing some IT functions to a third-party provider is an effective way to gain immediate access to needed IT skills. While managed services are the dominant model for IT staff augmentation, a professional services engagement is generally a better choice for project-based initiatives.
Specialized Expertise
Managed services typically involve outsourcing to a third-party provider who assumes responsibility for the ongoing maintenance, support and optimization of the company's IT systems. In a professional services arrangement, a provider delivers specialized skills and expertise on a project-by-project basis.
Specialized expertise is the major benefit of the professional services approach. Unlike managed services engagements designed to support a broad range of needs, professional services providers offer highly customized solutions tailored to your specific requirements. For example, outsourced resources can be entirely dedicated to cybersecurity, software development or system integration.
Flexibility is another key benefit of project-focused services. Dedicated resources can be scaled up or down as needed, which is particularly valuable for companies with fluctuating IT demands or for those that need to respond rapidly to changing business needs.
Technologent's professional services portfolio is built to deliver engineering expertise across a diverse set of IT disciplines covering everything from the data center to the cloud. In addition to our in-house engineering team, we can leverage the resources of more than 1,000 partners throughout the U.S. Contact us to discuss if our professional services team can help you address your IT skills shortages.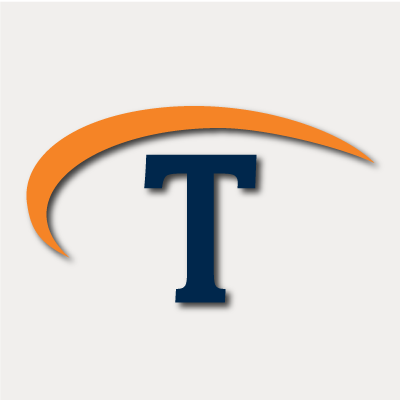 Technologent is a women-owned, WBENC-certified and global provider of edge-to-edge Information Technology solutions and services for Fortune 1000 companies. With our internationally recognized technical and sales team and well-established partnerships between the most cutting-edge technology brands, Technologent powers your business through a combination of Hybrid Infrastructure, Automation, Security and Data Management: foundational IT pillars for your business. Together with Service Provider Solutions, Financial Services, Professional Services and our people, we're paving the way for your operations with advanced solutions that aren't just reactive, but forward-thinking and future-proof.