In a previous post, we discussed the challenges associated with IT asset management. Many organizations still rely on time-consuming manual IT asset management processes that cannot keep pace with the rapidly evolving IT environment and explosion of devices.
In many organizations, IT asset management remains a fragmented process comprising multiple functions involving multiple departments and groups. Although IT teams invest a significant amount of time and effort in asset management, organizations lack the information they need to optimize budgets and make better IT and business decisions.
These issues are relatively insignificant compared to the security risks created by ineffective IT management. Without a complete and up-to-date inventory of all hardware and software assets, IT teams cannot know if they are vulnerable.
Here are six reasons why IT asset management is critical to cybersecurity:
Provides visibility into devices connecting to the network. Administrators need to know which devices are connecting to the network so they can ensure that the devices have the latest firmware and operating system patches and are compliant with security policies. Unknown assets should be investigated to ensure they are authorized.
Helps ensure that software is patched and updated. A proper inventory of all software versions in use throughout the organizations helps ensure that applications are timely patched and updated. It also gives IT teams insight into the organization's overall software catalog so that unused and underutilized applications can be eliminated to reduce security risks and management complexity.
Tracks Internet of Things (IoT) devices and nontraditional IT assets. As new types of devices are added to the network — often by other departments — IT needs the ability to assess their security posture and ensure that patches and updates are applied.
Enables IT to apply the right security controls to each asset. By documenting the purpose of each IT asset and its critical dependencies, IT teams gain greater insight into the security controls needed to meet business, legal and regulatory requirements. Those requirements may change across an asset's lifecycle — for example, when a device moves from a testing environment into production.
Categorizes and prioritizes IT assets for business continuity and incident response. IT teams can assign a category to each asset, which can then be mapped to the configuration management database. Appropriate change management processes can be applied to critical IT assets to ensure that modifications and updates do not cause downtime. IT assets that store sensitive information can be placed in a secure location and given high priority in incident response processes.
Improves the accuracy of security and compliance reporting. An accurate and up-to-date IT inventory provides a single source of truth, enabling administrators to verify that every IT asset has the appropriate security controls. It can also help administrators define what is "in scope" for various regulatory requirements and facilitate risk assessments.
Manually tracking IT assets in a spreadsheet will not provide IT teams with the kind of accuracy and detail they need to ensure proper security. That's why it makes good business sense to invest in an IT asset management solution that provides easy access to up-to-date inventory information on both physical and virtual assets. Best-in-class tools feature built-in reports that can be customized to meet specific business requirements.
Technologent has specific expertise in IT asset management and can help you select the right platform and implement effective processes. Let us help you reduce the security risks associated with incomplete and outdated IT inventories.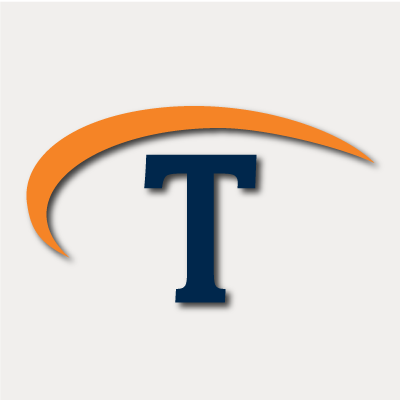 Technologent is a women-owned, WBENC-certified and global provider of edge-to-edge Information Technology solutions and services for Fortune 1000 companies. With our internationally recognized technical and sales team and well-established partnerships between the most cutting-edge technology brands, Technologent powers your business through a combination of Hybrid Infrastructure, Automation, Security and Data Management: foundational IT pillars for your business. Together with Service Provider Solutions, Financial Services, Professional Services and our people, we're paving the way for your operations with advanced solutions that aren't just reactive, but forward-thinking and future-proof.