Asset management seems straightforward enough — count what you have and keep track of where it is and when it wears out. For traditional purchases, this system may be adequate, but for information technology it's a lot more complex. Poor IT asset management practices hinder productivity, result in unnecessary expenditures and expose the organization to unnecessary risks.
Part of the challenge lies in the rapid evolution of the IT environment. Mobile devices, including both corporate-issued and user-owned, now make up a large portion of the IT assets that must be tracked and managed. Internet of Things (IoT) devices, which are far more diverse, will soon become the largest category of assets. Then there are the virtual machines (VMs), containers and other assets residing in the cloud.
Too many organizations continue to use manual or semi-automated processes to manage this ever-growing array of assets. Organizations lack the visibility they need across the IT environment.
Growing Visibility Gaps
A recent study by Enterprise Strategy Group looked at the visibility gaps organizations now face with IT asset management. Almost three-quarters (73 percent) of survey respondents said they do not have a complete inventory of user devices, estimating that up to 40 percent of devices are not tracked. As a result, 73 percent admitted to experiencing multiple, serious cybersecurity incidents, with such incidents 2.3 times more likely in organizations with the least visibility.
IoT initiatives are starting to take off, with 55 percent of organizations reporting active IoT projects and 81 percent predicting that IoT devices will outnumber all other assets within three years. However, 77 percent say they lack complete visibility into these devices, and 58 percent report that growing device diversity is their greatest management challenge.
Things are not much better in the cloud. More than half (52 percent) of VMs are now hosted on cloud platforms, but 69 percent of organizations report cloud visibility gaps.
Asset Management Challenges
Improved IT asset management could improve visibility, but the process remains fragmented in many organizations. For the most part, asset management has been viewed as several different functions. The purchasing department knows what was bought and when, and the IT department knows where and when it was first installed, but many times the status of assets remains a mystery until an inventory is completed.
That's an arduous task. Respondents to the ESG survey report that they complete an average of 19 comprehensive IT asset inventories per year, each involving multiple teams and 89 staff hours of effort. Ninety percent of organizations say that freeing up those resources would have a significant, positive impact on their IT operations.
Because current inventories are lacking, many organizations invest in new hardware and software when existing assets could be reallocated. Budget dollars are tied in underutilized resources, and cloud budgets often exceed expectations due to a lack of effective tracking and management.
Ineffective asset management also increases security threats, a topic we'll take up in our next post. Assets must be tracked properly so they can be patched, updated and secured across their lifecycle.
A comprehensive asset management solution can help free up IT resources and reduce risk. It enables organizations to right-size the cost of their IT environment while relieving the burden on IT staff. More importantly, it gives IT teams the tools they need to better monitor and manage IT asset usage and ensure that security policies are uniformly enforced.
IT asset management is difficult, but it's never been more important. Technologent has extensive experience in IT asset management and can help you gain the visibility you need with the right processes and tools.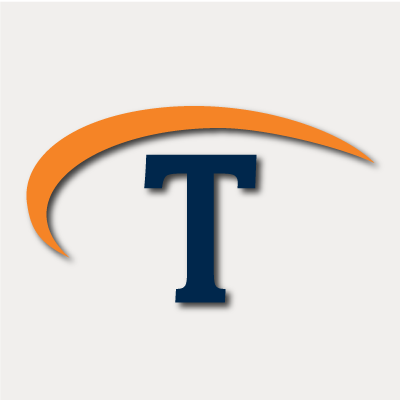 Technologent is a women-owned, WBENC-certified and global provider of edge-to-edge Information Technology solutions and services for Fortune 1000 companies. With our internationally recognized technical and sales team and well-established partnerships between the most cutting-edge technology brands, Technologent powers your business through a combination of Hybrid Infrastructure, Automation, Security and Data Management: foundational IT pillars for your business. Together with Service Provider Solutions, Financial Services, Professional Services and our people, we're paving the way for your operations with advanced solutions that aren't just reactive, but forward-thinking and future-proof.