Business automation has become increasingly mainstream with the growing availability of sophisticated yet affordable and easy-to-use tools such as the artificial intelligence (AI) chatbot ChatGPT. It's estimated that 80 percent of U.S. businesses have now automated at least one business process, and most executives say increased automation will be critical to their organization's success over the next five years.
The spectacular growth of ChatGPT illustrates the pent-up demand for technologies that automate repetitive and time-consuming tasks. Released at the end of November 2022 by OpenAI, the web app gained more than a million users in just five days. It hit 100 million active users in just two months, becoming the fastest-growing consumer application in history. In comparison, it took Twitter more than five years to reach that many users.
The frenzy about the bot has been understandable. Using machine learning (ML) and natural language processing (NLP) to generate human-like text and responses, it has shown the ability to answer questions, compose content, translate languages, solve math problems and do basic computer programming. It can also be used for data analysis and research.
Proven Benefits
ChatGPT is part of a growing ecosystem of web applications, cloud services and low-code or no-code platforms designed to simplify business automation. Many feature visual interfaces that let users drag and drop reusable components to create automated workflows. Others come with hundreds of prebuilt templates and workflows, making it easy for nontechnical users to create and deploy automated processes.
Mainstream adoption of business automation is inevitable because it helps businesses save time and money, reduce errors and increase productivity. A 2021 study from London's Centre for Economics and Business Research found that organizations investing in automation increase revenues by up to 7 percent and improve productivity by up to 15 percent. A Deloitte study found that companies using automation cut costs by an average of 40 percent.
Automation also improves the customer experience by speeding up processes and reducing response times. In addition, it helps businesses stay competitive by enabling them to quickly adapt to new market conditions and changing customer demands.
The Employee Impact
If there's a downside to the technology, it is the fear among many that increased automation is a job killer. However, economists say AI and automation will likely produce a net gain of more than 12 million jobs by 2025 by creating new job functions. Warehouse operations provide a historical perspective. Automated retrieval systems enable operators to process goods faster and more efficiently than ever. Yet data from the Bureau of Labor statistics shows that jobs in the industry have more than doubled over the past decade.
Additionally, most people are likely to find that automation makes their work easier and more rewarding by eliminating repetitive and monotonous tasks. In a global study by the Partnership on AI, warehouse workers said automated systems and robotics reduced error rates and the physical demands of their jobs. In the same study, contact center workers reported that automated data entry software reduced eye strain and repetitive stress injuries to their wrists and hands by limiting the amount of keyboard, mouse and screen work needed for their jobs.
With automation technology becoming more affordable and accessible, organizations of all sizes are increasing their investments in tools that can streamline operations and improve efficiency. While some employees worry about job loss, most find that increased automation improves working conditions and creates opportunities for professional growth.
Technologent can help your organization reap the benefits of business automation with solutions that streamline processes, remove bottlenecks and enhance efficiency. Contact us to learn more.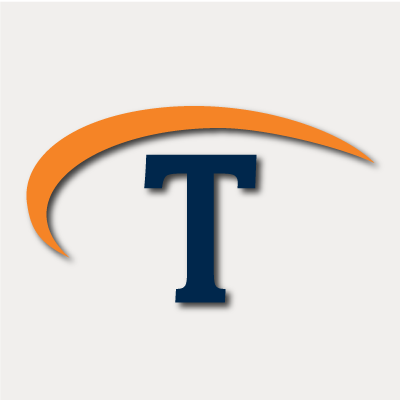 Technologent is a women-owned, WBENC-certified and global provider of edge-to-edge Information Technology solutions and services for Fortune 1000 companies. With our internationally recognized technical and sales team and well-established partnerships between the most cutting-edge technology brands, Technologent powers your business through a combination of Hybrid Infrastructure, Automation, Security and Data Management: foundational IT pillars for your business. Together with Service Provider Solutions, Financial Services, Professional Services and our people, we're paving the way for your operations with advanced solutions that aren't just reactive, but forward-thinking and future-proof.