Businesses in every industry sector have experienced dramatic operational upheaval due to the COVID-19 pandemic. On top of that, the U.S. is seeing its worse economic downturn since the Great Depression, with the National Bureau of Economic Research officially declaring that a recession began in February.
Normally, these conditions might dictate a pause in IT spending until organizations get a better sense of what the future holds. However, a new report from TechAisle finds that mid-market firms are actually increasing their IT investments in five key areas. The research shows that organizations are approaching technology purchases strategically as they prepare for what comes next.
Collaboration. This investment area is hardly a surprise — collaboration tools have become a lifeline for work-from-home employees who need to stay connected and engaged with colleagues, business partners and customers. In light of that, nearly three-fourths (72 percent) of mid-market firms say they are investing in collaboration solutions. However, the emphasis is not on basic solutions but on platforms that integrate and add value to individual tools. Firms are looking to take collaboration to the next level and provide users with a streamlined experience.
Security. Again, no real surprise that 69 percent of mid-market firms are spending more on security, given the ever-increasing scope of cyber threats. What's changing is how organizations are looking at their security investments. Instead of viewing security as a necessary evil, they're seeing it as an enabler of innovative technologies. Boosting security also helps to ensure business continuity and provides competitive advantages.
Cloud. Mid-market firms view the cloud as a means of conserving capital, gaining quick access to needed IT solutions, and aligning their technology spend with business benefits. Additionally, the cloud gives remote and mobile users access to corporate data while that data remains protected in a secure environment. Two-thirds of mid-market firms say they are increasing their cloud investments.
Remote Work Solutions. This investment area isn't just about remote access — it's about securing and managing growing numbers of mobile devices. The 65 percent of mid-market firms that are investing in remote work solutions say they're looking to implement mobile device management, mobile application management, network control and data-sharing solutions. Virtual desktop infrastructure and Desktop-as-a-Service are also on their radar.
Digital Transformation. The digitalization of business models and processes continues unabated, with 61 percent of mid-market firms increasing their investments in this area. Digital transformation is distinct from growing cloud adoption, however. More than half (47 percent) of organizations investing in the cloud are also upgrading on-premises infrastructure to serve as a foundation for their digital transformation initiatives.While these firms view the cloud as just one component of a holistic approach to digital transformation, an aggressive pursuit of taking their application footprint to cloud native, starting with improving current infrastructure platforms, serve as a stepping stone to their long term end-state.
According to Techaisle, mid-market organizations tend to reduce overall spending during a financial downturn, but they also allocate dollars to technologies that offer both immediate productivity gains and long-term business advantages. Organizations that make IT investments that reduce costs, boost productivity and enhance agility are able to emerge from economic downturns with greater market share.
Technologent's consultants and engineers have expertise in each of these areas and can help you select and implement solutions that will meet your needs and objectives. Give us a call to discuss how you should adjust your IT strategy to address today's challenges and tomorrow's opportunities.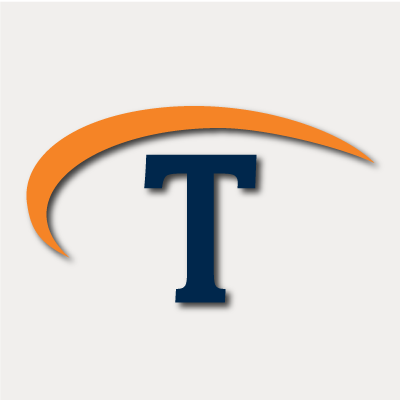 Technologent is a Women Owned, WBENC Certified and Global Provider of Edge-to-Edge Information Technology solutions and services for Fortune 1000 companies. We help our clients outpace the new digital economy by creating IT environments that are agile, flexible, efficient, transparent and secure. Without these characteristics, companies will miss the opportunity to optimally scale. Technologent mobilizes the power of technology to turn our clients' vision into reality, enabling them to focus on driving innovation, increasing productivity and outperforming the market.