Organizations worldwide are encouraging or requiring employees to work from home to help stem the spread of the COVID-19 coronavirus. Many are also racing to implement collaboration platforms that enable voice and video conferencing, instant messaging, and file sharing to facilitate remote operations.
But while the pandemic crisis has created a sense of urgency, organizations should still think strategically when adopting a remote collaboration platform. Technologent has developed a comprehensive suite of solutions and services to help organizations evaluate and prioritize the myriad options that are available. An enterprise-class solution can then be implemented rapidly to meet today's business continuity requirements and deliver benefits well into the future.
"At Technologent, besides providing a robust and scalable collaboration solution, we also focus on continuous end-user adoption, as well as ongoing support." -- Marivi Stuchinsky, Global CTO, Technologent
Benefits of Collaboration
The trend toward remote work is hardly new. A recent survey by IWG found that 83 percent of organizations have introduced a remote working policy in the past 10 years or plan to do so. Organizations recognize that remote work arrangements provide productivity and cost-saving benefits and enable them to attract and retain top talent.
Growing adoption of collaboration platforms dovetails with this trend. According to a new report from Techaisle, the right collaboration tools enable organizations to increase productivity, improve decision-making, better serve customers and become more innovative. Organizations that have not yet capitalized on the benefits of collaboration are finding themselves at a competitive disadvantage.
The Techaisle report notes that organizations should focus on solving business problems as they evaluate and select collaboration platforms. Key features organizations should look for include:
Ease of use with a simple, intuitive interface

Ability to connect customers and business partners as well as staff in multiple locations

A business-quality, high-definition video and audio experience

A consistent experience across every device

Security controls such as encrypted connections between locations and devices
In organizations that lack an enterprise-class solution, employees forced to work from home are likely to begin using consumer-grade conferencing and collaboration tools. This "shadow IT" approach to collaboration creates a fragmented environment that saps productivity and increases costs and security risks.
Strategic Approach
Technologent has developed a framework and methodology for helping organizations refine their collaboration strategy. It begins with a series of mini workshops that educate stakeholders about remote collaboration best practices and gather the information needed to develop an action plan. Our collaboration specialists help customers define the objectives for their remote collaboration strategy, then evaluate existing collaboration platforms to identify gaps.
The comprehensive review covers communication and collaboration tools, physical phones and softphone applications, laptop and PC availability, networking requirements, Internet connectivity and security. We then develop a strategic roadmap with an emphasis on ease of use, scalability and process improvement.
Technologent can then implement a collaboration and remote access solution based upon best-of-breed technologies. Our end-to-end solution encompasses core switching, virtual private networks (VPNs), Voice over IP (VoIP) platforms, contact center systems, and more. Through our longstanding partnership with Cisco, we also deliver the Cisco Webex cloud-based platform to enable seamless collaboration across every location and device.
The ability to work remotely is both an immediate requirement and a long-term trend. The key to success lies in the ability to provide remote workers with the right tools for simple and secure collaboration. Let Technologent help you create an actionable and executable strategy for implementing a remote collaboration solution in alignment with your business objectives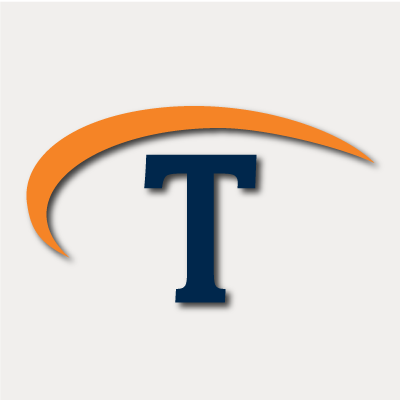 Technologent is a Women Owned, WBENC Certified and Global Provider of Edge-to-Edge Information Technology solutions and services for Fortune 1000 companies. We help our clients outpace the new digital economy by creating IT environments that are agile, flexible, efficient, transparent and secure. Without these characteristics, companies will miss the opportunity to optimally scale. Technologent mobilizes the power of technology to turn our clients' vision into reality, enabling them to focus on driving innovation, increasing productivity and outperforming the market.