Cybersecurity is no longer a human-scale problem. The independent AV-TEST Institute evaluates more than 3 million potentially malicious files, websites and emails every day. As cyberthreats of all types continue rising to record levels, it simply isn't possible to manually discover, evaluate and remediate all those threats with any kind of efficiency.
As a result, more organizations are exploring ways they can automate more of their security functions. Most are deploying security tools with embedded artificial intelligence and machine learning technologies — and that requires powerful analytics solutions capable of evaluating huge data sets to identify trends, uncover irregularities and launch responses.
With the ability to aggregate and analyze data from a variety of sources, analytics platforms can help companies identify and respond to attacks in real time. In some cases, they can even predict and prevent future attacks. Here are four ways advanced analytics can be used to improve both physical security and cybersecurity:
Threat Hunting
In addition to helping organizations detect threats faster, powerful analytics are increasingly enabling IT teams to predict attacks based on risk modeling. Threat analysis can identify an attack's unique tactics, techniques and procedures (TTPs). IT teams can then use that information to actively hunt for threats with similar characteristics and disrupt them in advance of an attack.
A number of security automation platforms feature the advanced analytics engines required to aggregate and analyze vast data sets from a variety of internal and external sources. Security Information and Event Management (SIEM), Security Orchestration, Automation and Response (SOAR) and Extended Detection and Response (XDR) solutions all have the ability to continuously collect and correlate real-time security data streams from servers, firewalls, endpoints, cloud instances and many other sources.
Cloud Security
Accelerated adoption of cloud applications and services has been instrumental in supporting remote and hybrid work models, but it has also contributed to a much larger attack surface. Forty-five percent of companies surveyed recently by 451 Research said they experienced a cloud-based data breach within the past 12 months.
Cloud access security brokers (CASBs) use behavior analytics to detect anomalies such as excessive downloads and uploads or unsanctioned sharing within cloud services that would indicate an active threat. They can also analyze login behavior for the thousands of applications connected to those services to identify additional threats.
Credential Monitoring
Compromised credentials create a grave risk for companies, giving criminals the means to breach critical systems, steal sensitive information, plant malware and launch phishing attacks. These threats lead to lost revenue, stolen intellectual property, regulatory action, fines and damaged reputations.
User behavior analytics solutions can detect compromised credentials and trigger remediation efforts. When implemented, these tools analyze user behaviors across network resources, endpoints and cloud services to create a baseline. They then continuously monitor all credential use and generate alerts when unusual activity is identified.
Video Analytics
Video analytics software uses artificial intelligence (AI) and machine learning (ML) algorithms to evaluate digital video content and trigger an alert when suspicious activities are detected. Unlike conventional analog surveillance systems that require people to review hours of video to reconstruct events after the fact, AI-driven solutions have the capacity to independently analyze video, identify patterns and make decisions in real time with little or no human involvement.
Video analytics software can monitor multiple video feeds simultaneously to support a wide range of security and operational use cases. Physical safety and security are the most common use cases, with AI enabling around-the-clock surveillance to detect a range of situations including intrusions, theft, accidents, fires and more. In addition, video analytics support facial recognition and license plate recognition for security and access control purposes, object recognition to identify suspicious or stolen items, and crowd detection to accurately counting people in congested areas and more.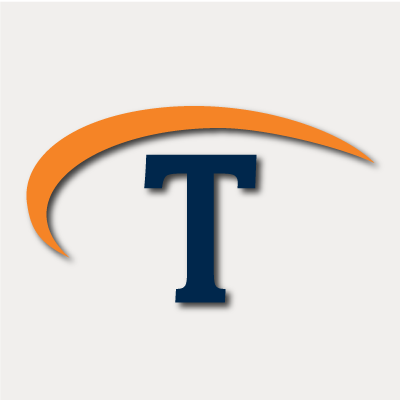 Technologent is a women-owned, WBENC-certified and global provider of edge-to-edge Information Technology solutions and services for Fortune 1000 companies. With our internationally recognized technical and sales team and well-established partnerships between the most cutting-edge technology brands, Technologent powers your business through a combination of Hybrid Infrastructure, Automation, Security and Data Management: foundational IT pillars for your business. Together with Service Provider Solutions, Financial Services, Professional Services and our people, we're paving the way for your operations with advanced solutions that aren't just reactive, but forward-thinking and future-proof.