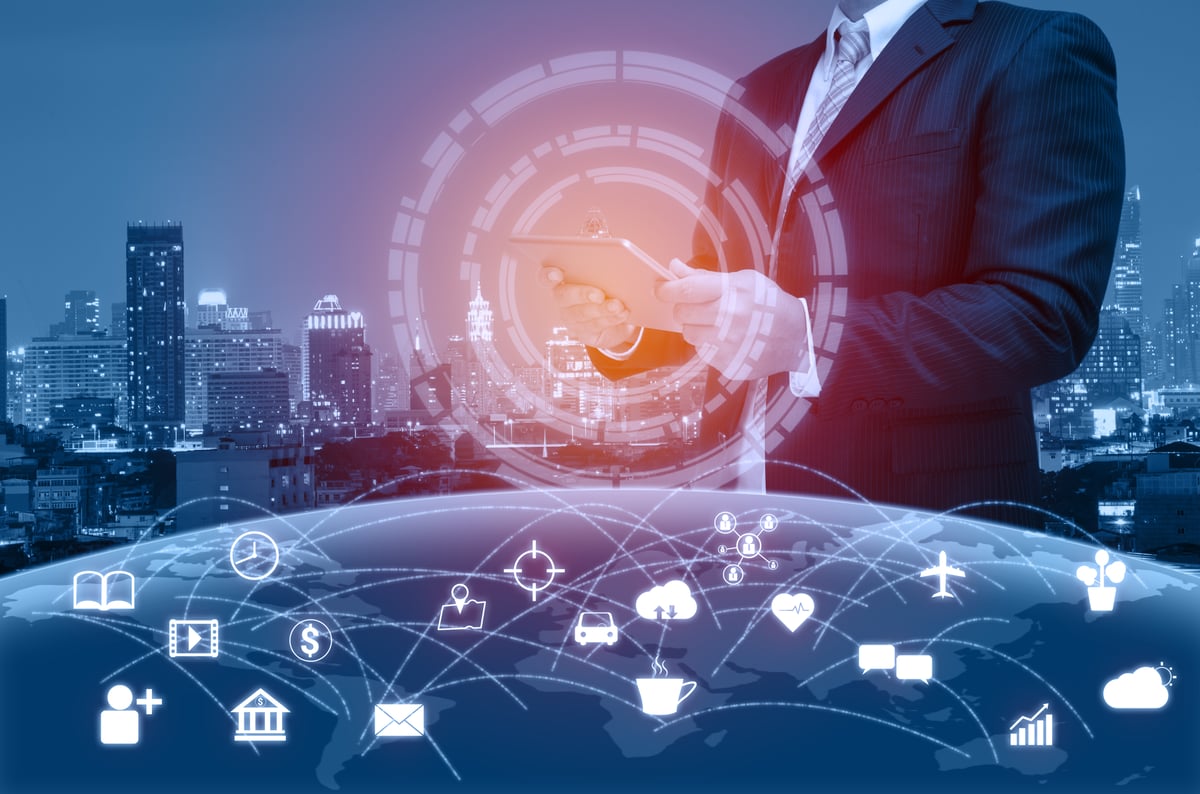 Organizations are struggling to manage and secure an ever-increasing number of endpoints being used in the workplace. In fact, nearly a third of IT professionals in a recent survey report they don't even know how many endpoints are in use in their organizations. The remaining two-thirds report an average of 750 endpoint devices.
All of these devices create a significant management burden. They all must be discovered by the network, maintained with firmware updates, security patches and configuration changes, and eventually retired at end-of-life. Further complicating matters, most organizations are using dozens of tools from different vendors to manage their growing numbers of endpoints.
These factors are driving increased adoption of unified endpoint management (UEM) solutions that enable the management of all corporate devices through a single interface. According to analysts with the Radicati Group, worldwide revenues for UEM solutions reached $2.1 billion in 2018 and will grow to more than $4.0 billion by 2022.
Radicati defines UEM as a convergence of solutions with the ability to secure, manage and provision mobile devices, desktops, laptops, tablets, applications and content in mixed-use environments featuring multiple operating systems. Available as on-premises software, cloud-based services or hybrid solutions, UEM also encompasses Internet of Things (IoT) and ruggedized devices for a cohesive single-pane-of-glass management experience.
UEM solutions bring together functionality from numerous management tools, including:
Mobile device management (MDM) software, which enables consistent configuration, policy management, remote updates and security management for smartphones, tablets and other mobile devices.
Mobile application management (MAM) software that allows IT to control which applications are provisioned to which devices, based upon device type, user, role and other policies.
Mobile content management (MCM) software that enables content to be easily and securely shared from any device, either within the network or to clients outside of the network.
Advanced endpoint security tools for the detection, prevention and remediation of zero-day threats and malicious attacks across all protected endpoints.
Such features have formed the foundation for enterprise mobility management (EMM) solutions that have helped IT implement and enforce security policies across a range of mobile devices. The big difference with UEM is the integration with traditional desktop management solutions, allowing administrators to secure and manage all endpoints from a single dashboard.
In addition to reducing the costs and complexity of running multiple management tools, UEM tools deliver improved scalability — market-leading solutions can support thousands of client endpoints. That will be a key feature as organizations begin deploying more and more IoT devices and other nontraditional mobile endpoints.
UEM solutions also support IoT initiatives by detecting anomalies and ensuring policy compliance. In the event of suspicious activity such as unusual data download patterns or the unexpected installation of a firmware update, the endpoint can be automatically quarantined, locked or wiped. UEM can also push out firmware updates and security patches and collect information about the ownership, location, configuration, and software licensing needs of IoT endpoint devices.
Most IT professionals acknowledge the importance of endpoint management, but the process has become far more complex, costly and time-consuming in recent years due to the rapid proliferation of devices in the workplace. UEM solutions that unify and combine policy creation, configuration and security management for both mobile devices and PCs can help organizations improve the process by consolidating management tasks, reducing redundant activities and eliminating unnecessary tools.