August 8, 2022 — Technologent, a premier provider of information technology solutions and services for Fortune 1000 companies, announced today that it has earned a prestigious spot on the 2022 Fast Growth 150 list, published annually by CRN®, a brand of The Channel Company®. The CRN Fast Growth 150 list recognizes the fastest-growing North American IT solution providers and technology integrators for significant sales growth—driven by forward-thinking business strategy, strong technology know-how and services prowess—demonstrated over the previous two years.
To maintain consistent growth within the highly competitive and rapidly evolving IT industry, solution providers need to constantly evolve to keep ahead of consistent changes within the market. CRN's Fast Growth 150 list acknowledges companies that have crossed this lofty threshold and demonstrated an ongoing dedication toward success and innovation.
"Despite the near-constant disruptions and unforeseen challenges today's IT companies face, they must still be ready to adapt and change at a moment's notice. With the CRN 2022 Fast Growth 150 list, we honor those IT solution providers that have managed to thrive in an industry where stability is often a luxury," said Blaine Raddon, CEO of The Channel Company. "The companies that earned spots on this year's list represent the very best in business acumen and strategy, inspiring fellow industry members and proving that with perseverance, meaningful growth is attainable in even the most chaotic business climates. On behalf of CRN and The Channel Company, I wish a heartfelt congratulations and continued success to all companies featured on the 2022 Fast Growth 150 list."
A sampling of the 2022 Fast Growth 150 list will be featured in the August issue of CRN Magazine. You can view the complete list online at www.crn.com/fastgrowth150.
About Technologent
Technologent is a Global Provider of Edge-to-EdgeTM Information Technology solutions and services for Fortune 1000 companies. We help our clients outpace the new digital economy by creating IT environments that are agile, flexible, efficient, transparent and secure. Without these characteristics, companies will miss the opportunity to optimally scale. Technologent mobilizes the power of technology to turn our clients' vision into reality, enabling them to focus on driving innovation, increasing productivity and outperforming the market. Ready to embark on your digital transformation? Visit www.technologent.com and discover how Technologent will partner with you on your journey.

Technologent is a trademark of Thomas Gallaway Corporation in the United States and other jurisdictions.
About The Channel Company
The Channel Company enables breakthrough IT channel performance with our dominant media, engaging events, expert consulting and education, and innovative marketing services and platforms. As the channel catalyst, we connect and empower technology suppliers, solution providers, and end-users. Backed by more than 30 years of unequalled channel experience, we draw from our deep knowledge to envision innovative new solutions for ever-evolving challenges in the technology marketplace. www.thechannelcompany.com
Follow The Channel Company: Twitter, LinkedIn, and Facebook.
© 2022 The Channel Company, LLC. CRN is a registered trademark of The Channel Company, LLC. All rights reserved.

Media Contacts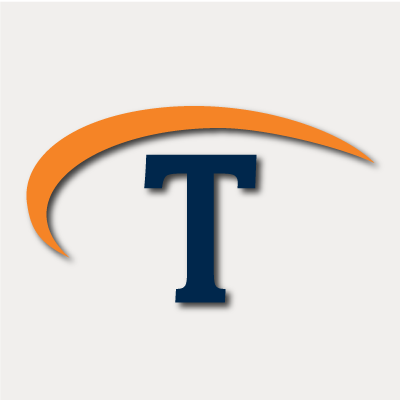 Technologent is a women-owned, WBENC-certified and global provider of edge-to-edge Information Technology solutions and services for Fortune 1000 companies. With our internationally recognized technical and sales team and well-established partnerships between the most cutting-edge technology brands, Technologent powers your business through a combination of Hybrid Infrastructure, Automation, Security and Data Management: foundational IT pillars for your business. Together with Service Provider Solutions, Financial Services, Professional Services and our people, we're paving the way for your operations with advanced solutions that aren't just reactive, but forward-thinking and future-proof.