In an age of amazing advances in business technology, a surprising number of organizations remain heavily reliant on "swivel chair" business processes. Users must log in and out of multiple systems and interfaces to copy, paste and manually enter data. Businesses lose up to 30 percent of their revenue each year due to inefficient and error-prone manual processes, according to an IDC report.
More than 90 percent of business leaders agree that they must automate more of their key processes in order to survive and flourish, according to Harris Poll. That's why many organizations are implementing business process automation (BPA).
A business process is any set of structured tasks that must be performed to achieve an organizational goal. For example, fulfilling a sales order involves processing the order, picking, packaging and shipping the product, creating an invoice, and processing the payment. The entire process may span multiple business units and involve several individuals, numerous documents and a variety of IT systems and applications.
According to one report, a single business process spans an average of 35 different systems. BPA creates a consistent, best-practice approach to process management that improves accuracy, saves time and enhances efficiency.
The High Price of Manual Errors
With so many different touchpoints, mistakes are practically unavoidable. One study found that manual processes produce error rates of roughly 4 percent — and those errors can be devastating. JP Morgan Chase sustained a $6.2 billion trading loss in 2012 that was at least partially due to a copy-and-paste spreadsheet error.
BPA reduces the risk of such errors by using software to combine the multiple stages of a business workflow into a single, automated process. It ensures that processes are carried out according to policy-defined parameters, without the need for human guidance.
Most large organizations have hundreds or even thousands of processes for customer service, billing, procurement, staffing, inventory and much more. BPA can be applied to any of these but is usually reserved for the most complex, time-sensitive workflows that often require audit trails for compliance purposes.
Because all organizations have unique process requirements, BPA solutions are typically customized for specific purposes and integrated into the organization's data systems through application programming interfaces (APIs) that link discrete applications and allow them to share data. Although APIs may be built for a specific purpose, they can be reused almost endlessly. That eliminates the need to repeatedly develop code to automate new processes.
Related Automation Disciplines
BPA is sometimes conflated with robotic process automation (RPA), but they aren't the same. While BPA is meant to automate complex, multistage workflows, RPA uses AI-powered bots to learn and then mimic routine individual tasks. In many instances, BPA can involve the use of multiple RPA bots.
Business process management (BPM) is another related but different concept. Where BPA is meant to improve specific processes, BPM creates an overarching framework for managing all processes. BPM uses various methods to ensure that processes are continually evaluated, improved and restructured to accommodate changing operational and market conditions. Organizations with the most mature automation strategies typically apply BPA as part of a BPM strategy.
With its ability to automate routine, repetitive tasks throughout the organization, BPA is rapidly becoming a business imperative. The global market for workflow automation is growing by 23 percent annually and is expected to be worth more than $78 billion by 2030, according to a new report from Acumen Research and Consulting.
Technologent has invested in the tools and expertise necessary to help customers improve operations through increased automation. We'd welcome the opportunity to discuss how BPA and other automation technologies can help you improve efficiency and reduce your reliance on error-prone manual processes.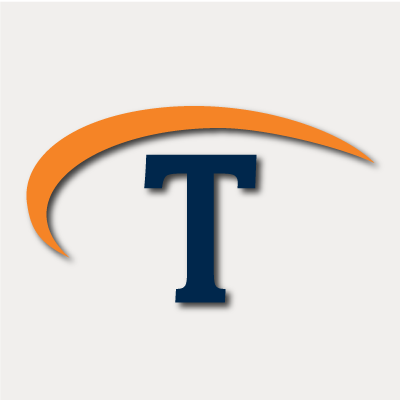 Technologent is a women-owned, WBENC-certified and global provider of edge-to-edge Information Technology solutions and services for Fortune 1000 companies. With our internationally recognized technical and sales team and well-established partnerships between the most cutting-edge technology brands, Technologent powers your business through a combination of Hybrid Infrastructure, Automation, Security and Data Management: foundational IT pillars for your business. Together with Service Provider Solutions, Financial Services, Professional Services and our people, we're paving the way for your operations with advanced solutions that aren't just reactive, but forward-thinking and future-proof.