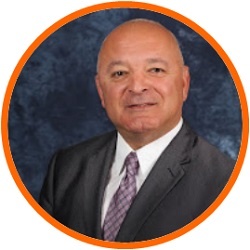 March 30, 2018 — Technologent, a Premier Global Provider of Edge-to-Edge IT Solutions and Services, today announced that it has promoted Marco Mohajer to President of Technologent.
"Marco has been integral to the growth and success of Technologent over the past 10 years and it is with his leadership that we will successfully navigate the rapidly changing Information Technology landscape," announced Tom Gallaway, Founder and Chairman of Technologent.
Marco is being promoted to President from his previous role as Executive Vice President and General Manager of Technologent, where he has been responsible for sales, marketing and growth initiatives across the globe. With 25 years of leadership in IT, Marco has deep expertise in driving success as well as building and maintaining strategic executive and partner relationships.
In the role of President, Marco will be responsible for the day to day global operations of the company. Marco will be assuming the role that Tom Gallaway has successfully held for the last 16 years, taking Technologent from inception to one of the largest digital transformation partners in the IT industry. Tom will remain on as Founder and Chairman of Technologent and will lead Strategic Acquisitions.
"Change indicates progress and progress drives success," stated Heather Somerville Gonzalez, VP of Marketing and Strategic Alliances. "Marco is our change agent at a time when our industry is about rapid change. We are thrilled for Marco to be assuming this new role and we are grateful to Tom for building a wildly successful business where we can thrive on change."
About Technologent
Technologent is a Global Provider of Information Technology Solutions and Services for Fortune 1000 companies. We have built a unique blend of business practices that are aligned to solve for Top CIO concerns. We focus on data center infrastructure, business continuity, data protection, automation, orchestration, continuous intelligence, monitoring, data management, business intelligence and security. These practices are supported by our professional services, cloud services and financial services offerings. By providing custom solutions and services, we make your organization more agile, responsive and competitive; enabling your company to ascend to the next level in IT.
Our services span the entire technology lifecycle, including assessment, design, integration and support across all of our practice areas. Headquartered in Irvine, California, Technologent has locations across the U.S. and serves customers around the globe. When you partner with us, you gain the highest caliber of professionals who are committed to delivering exceptional business outcomes that are backed by unmatched service and support.
Technologent is a trademark of Thomas Gallaway Corporation in the United States and other jurisdictions.
Media Contact
Lee Yates
Technologent
949-716-9500 #1033
lee.yates@technologent.com