Up to 90 percent of organizations are now operating with a hybrid IT infrastructure comprising a mixture of on-premises, public cloud and private cloud resources, according to Gartner analysts. Although the approach helps organizations address the demands of increasingly decentralized workplaces and distributed workforces, it often introduces a variety of challenges.
With hybrid IT, organizations gain the flexibility, scalability and cost-efficiency of the cloud while maintaining in-house IT systems necessary for critical legacy workloads. But because it involves stitching together siloed IT environments, it is an inherently fragmented and complex system.
Adoption of the hybrid IT model accelerated during the pandemic as organizations moved to provide remote workers with self-service access to the applications, information and infrastructure they needed. While the benefits are substantial, a new report suggests hybrid IT is also creating additional network complexity and several other challenges for IT staff.
Pain Points
In the 2022 SolarWinds IT Trends Report, nearly half of IT professionals said having key resources scattered across an assortment of cloud instances, physical servers and virtual servers reduces their visibility into their organization's IT environment, making it difficult to ensure the availability, performance and security of business-critical applications. Only 8 percent of respondents said they are "extremely confident" that they can manage the complexity. Respondents said their management capabilities are limited due to time constraints (48 percent), lack of resources (43 percent) and lack of budget (41 percent).
A managed services provider (MSP) can help. A qualified partner with expertise in cloud migrations, application mapping, workload sizing, shared services and automated policy management can help you develop a step-by-step plan for implementing and managing hybrid IT. Here are five important stages:
Define goals. An MSP will work with key stakeholders in the organization to establish business priorities. Increasing visibility, containing costs, eliminating data silos, scaling IT resources and protecting legacy systems are all important goals, but they should be prioritized and discussed in depth.
Assess the current environment. Working with your staff, the provider can inventory all your technology systems and document their current state. This will help guide decisions about what mix of cloud, on-premises or colocated resources will best meet your team's needs.
Evaluate legacy technologies. Legacy technologies include older operating systems and applications, as well as the hardware needed to run them. You may find that some of these can be refactored or migrated to the cloud. In many cases, however, legacy systems such as mainframes running custom programs are essential to operations and must be maintained in-house.
Create a migration plan. Identify and prioritize which applications and workloads can be easily migrated, which may need to be redesigned or replaced, and which are better off remaining in-house. The process involves assessing every application across multiple characteristics, including cloud objectives, technical feasibility and risk.
Minimize risk. In a hybrid environment, organizations need a comprehensive data protection plan that delivers backup, replication and disaster recovery for cloud and on-premises resources. A unified backup and recovery solution for both environments could include built-in deduplication, snapshots and replication features. Automated policy management ensures consistent protection across physical and cloud servers, virtual machines, containers, databases and file systems.
Most companies have moved a great many workloads to the cloud over the past two years to support remote workers, increase flexibility and drive digital transformation. However, many also have legacy applications and infrastructure that simply cannot be migrated or replaced. The hybrid IT model — when implemented correctly — gives companies a way to accommodate both modern and legacy assets. Give us a call to discuss the benefits hybrid IT can deliver for your organization.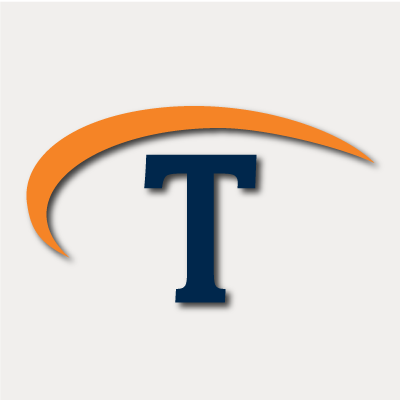 Technologent is a women-owned, WBENC-certified and global provider of edge-to-edge Information Technology solutions and services for Fortune 1000 companies. With our internationally recognized technical and sales team and well-established partnerships between the most cutting-edge technology brands, Technologent powers your business through a combination of Hybrid Infrastructure, Automation, Security and Data Management: foundational IT pillars for your business. Together with Service Provider Solutions, Financial Services, Professional Services and our people, we're paving the way for your operations with advanced solutions that aren't just reactive, but forward-thinking and future-proof.