While the ongoing pandemic is driving renewed interest in virtual desktop infrastructure (VDI), many organizations continue to struggle with the challenges that have limited VDI adoption for years. Serving up desktop environments from the data center requires significant server, storage and networking resources. Many organizations have been hindered by the substantial IT investments and advanced skillsets required to implement VDI.
One way to reduce this cost and complexity is to deploy VDI on hyperconverged infrastructure (HCI). In fact, VDI is a top use case for HCI platforms.
The Value of HCI
HCI is an extension of converged infrastructure, which combines compute, networking, storage and virtualization components into a single solution that has been integrated and tested by the vendor. Hyperconvergence takes this model a step further by more tightly integrating these components while adding capabilities such as data de-duplication, compression, backup, snapshots, disaster recovery and WAN optimization.
This approach delivers a number of benefits over designing and building infrastructure from scratch. HCI takes a software-centric approach, with virtualized services running on commodity server hardware. The "solution in a box" nature of HCI also makes it faster and easier to deploy, with reduced cabling, power and cooling requirements. High-density HCI solutions provide the CPU resources to support compute-intensive applications in limited space.
Unlike traditional data center components that operate in silos, the entire HCI platform is centrally managed, maintained and supported. HCI also incorporates intelligent automation features that further reduce IT operational overhead. Resource pooling and horizontal scalability make it possible to boost performance and capacity as needed simply by adding nodes.
Why HCI for VDI
HCI has driven enterprise VDI adoption for a number of reasons that go beyond its core value proposition. First, HCI helps minimize the risk that's often associated with VDI deployments. There are no compatibility issues because the various components have already been integrated and tested by the vendor. HCI also reduces the costly and complex software licensing associated with traditional backend infrastructure.
The time required to deploy VDI on HCI is typically measured in days, while deployments involving products from multiple vendors can take weeks or months. Faster deployment means faster time to value. Some HCI solutions even automate VDI deployments, which reduces costs and minimizes performance and support issues.
With HCI, you don't have to size storage arrays or overprovision storage resources in anticipation of increased demand. You can add capacity quickly and efficiently, maintaining optimal performance levels with little or no disruption. Best-in-class HCI solutions provide inline deduplication and compression that conserve space without impacting VDI performance. This reduces the cost per desktop and enables greater desktop density.
Technologent Has the Expertise You Need
Each HCI platform has strengths and weaknesses, making it difficult to choose the right solution. Gartner's Critical Capabilities for Hyper-Converged Infrastructure report grades HCI solutions on their ability to support six use cases, including VDI. But while analyst reviews can be a valuable starting point, there's no substitute for real-world experience deploying VDI on HCI.
Technologent's engineers have completed numerous HCI deployments and can help you select and implement the solution that will best meet your requirements. Let us show you how hyperconverged infrastructure provides a simple, efficient and flexible platform for your VDI deployment.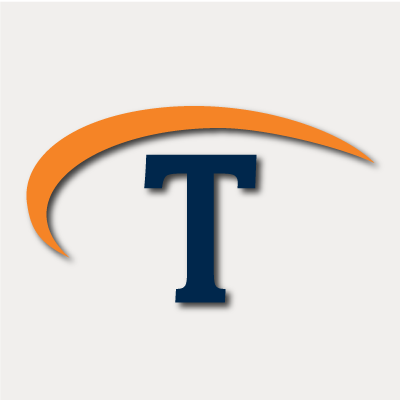 Technologent is a women-owned, WBENC-certified and global provider of edge-to-edge Information Technology solutions and services for Fortune 1000 companies. With our internationally recognized technical and sales team and well-established partnerships between the most cutting-edge technology brands, Technologent powers your business through a combination of Hybrid Infrastructure, Automation, Security and Data Management: foundational IT pillars for your business. Together with Service Provider Solutions, Financial Services, Professional Services and our people, we're paving the way for your operations with advanced solutions that aren't just reactive, but forward-thinking and future-proof.