Recently, we discussed a recent announcement from VCE and Cisco about the integration of VCE Vblock Systems and Cisco Application Centric Infrastructure (ACI). When used on Vblock Systems, Cisco ACI enables automated enforcement of policies while adapting to changing application requirements. IT teams gain greater visibility and control for simplified troubleshooting and management.
Cisco ACI
As we mentioned in our last post, Cisco ACI is based upon the principle that applications drive business. IT teams are expected to deploy and manage ever-increasing numbers of applications while maintaining security and compliance and delivering an exceptional user experience. Traditional deployment models, in which applications take weeks or months to implement, do not deliver the agility needed to meet today's requirements.
Cisco ACI responds to growing demands for new applications by reducing deployment times from months to minutes, through a portfolio of software-defined networking (SDN) technologies based upon open APIs, open standards and a broad ecosystem of partner solutions. The ACI policy model is application-aware and spans networking, compute, storage and security subsystems. By combining these resources into one cohesive unit, Cisco CI gives administrators a unified view of the entire IT infrastructure and makes it easier to configure, troubleshoot and manage physical and virtual resources while maximizing application performance.
Cisco Nexus 9000 Series Switches
Cisco Nexus 9000 Series switches form the foundation of Cisco ACI, providing high performance, port density, scalability and power efficiency as well as advanced programmability. Organizations can use Cisco Nexus 9000 switches in traditional NX-OS Software mode or ACI mode, which leverages ACI's policy-driven services and automation features. This dual capability helps facilitate the transition to ACI and provides investment protection.
Cisco APIC
The Cisco Application Policy Infrastructure Controller (APIC) enables automated provisioning and management of the ACI fabric, bringing together physical, virtual and cloud infrastructure in a common, open framework. The Cisco APIC optimizes performance and provides centralized, system-level visibility and application-level control based upon predefined application profiles that are used to expedite resource provisioning. Its open architecture also allows for the integration of third-party virtualization and management services.
Cisco AVS
The Cisco Application Virtual Switch (AVS) is a hypervisor-resident virtual network switch — based upon the Nexus 1000V virtual switch technology — that creates a consistent environment spanning the ACI fabric and existing data center fabrics. Managed by the Cisco APIC, Cisco AVS enables intelligent policy enforcement and optimal traffic steering while enhancing application visibility and performance.
Cisco ACI Security Solutions
Cisco ACI Security Solutions provide integrated, application-based security across both physical and virtual environments. This approach enables administrators to manage security resources using the Cisco APIC, creating a policy-based operational model that reduces cost and complexity. Cisco ACI Security Solutions are scalable and programmable, enabling organizations to leverage the flexibility of ACI without compromising security.
Cisco ACI was developed in response to the need for greater business agility, which can only be achieved through a unified, application-centric operational model.
Let's discuss how Cisco ACI can help you transform your data center, simplify IT management, and implement applications more quickly and efficiently.
View our services as a Cisco Premier Partner >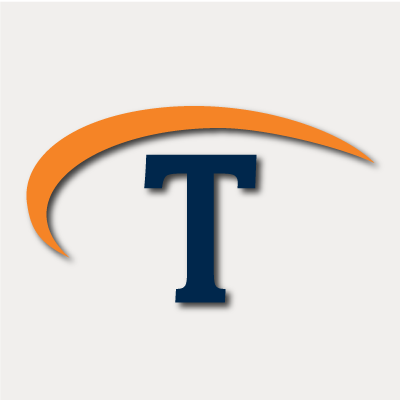 Technologent is a women-owned, WBENC-certified and global provider of edge-to-edge Information Technology solutions and services for Fortune 1000 companies. With our internationally recognized technical and sales team and well-established partnerships between the most cutting-edge technology brands, Technologent powers your business through a combination of Hybrid Infrastructure, Automation, Security and Data Management: foundational IT pillars for your business. Together with Service Provider Solutions, Financial Services, Professional Services and our people, we're paving the way for your operations with advanced solutions that aren't just reactive, but forward-thinking and future-proof.