A few weeks ago, VCE and Cisco announced the most recent integration of VCE Vblock Systems and Cisco Application Centric Infrastructure (ACI). According to the official release, the solution promises "to make it easier and faster for customers to build flexible, highly secure data centers that can rapidly adapt to changing application and business requirements."
The VCE Vblock System is a converged infrastructure solution, which seamlessly integrates compute, network and storage technologies from industry-leading vendors in one pre-tested, preconfigured solution. Used by more than 1,200 organizations around the world, the Vblock System reduces risk and complexity in data center architecture so organizations can achieve business goals more quickly. Network resources are dynamically shared and intelligently provisioned and managed, providing organizations with the agility to swiftly adapt to changing business needs and market conditions. VCE Vblock Systems include one-call support and proactive issue resolution and follow best practices for security and regulatory compliance.
Cisco ACI is an IT infrastructure model built upon the premise that applications drive business. This data center and cloud solution provides a single point of management for physical and virtual networks and end-to-end visibility across the entire IT environment. Cisco ACI enables real-time application delivery and makes it possible to roll out new applications in minutes, using innovative software and hardware, an open, application-aware network policy model, and open APIs.
VCE was created as a joint venture between Cisco, EMC and VMware in 2009. When Cisco sold most of its stake in VCE to EMC, and it was later announced that Dell would purchase EMC, many experts predicted that Cisco would abandon VCE. However, this has not been the case. In fact, the inclusion of Cisco ACI in the latest generation of VCE Vblock systems shows just how committed Cisco is to VCE, and the two companies released a statement that points to close collaboration for the foreseeable future.
The collaboration between VCE and Cisco has resulted in IT solutions that use automation, centralized management and policy-based infrastructure to simplify IT operations, boost security, and improve application availability, performance and innovation. When using ACI on a Vblock system, policies are based on application requirements ranging from security to compliance to data governance. ACI enforces each policy as the application scales up or out, adapting when necessary according to evolving requirements, to deliver the best possible end-user experience. At the same time, IT maintains application-level visibility and control over physical, virtual and cloud workloads, allowing for simpler, more proactive troubleshooting and management.
Technologent has been a VCE Partner since the company was founded and has a long history as a Cisco Partner as well. Let us show you how the combination of Cisco ACI and the VCE Vblock system can improve the simplicity, flexibility and efficiency of your IT environment.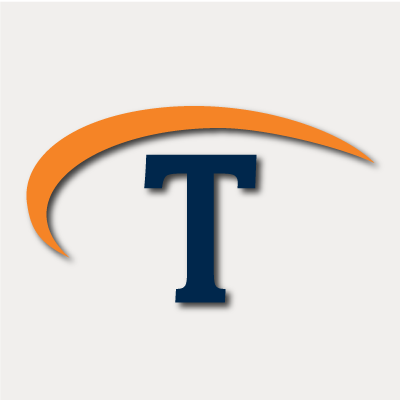 Technologent is a women-owned, WBENC-certified and global provider of edge-to-edge Information Technology solutions and services for Fortune 1000 companies. With our internationally recognized technical and sales team and well-established partnerships between the most cutting-edge technology brands, Technologent powers your business through a combination of Hybrid Infrastructure, Automation, Security and Data Management: foundational IT pillars for your business. Together with Service Provider Solutions, Financial Services, Professional Services and our people, we're paving the way for your operations with advanced solutions that aren't just reactive, but forward-thinking and future-proof.