Data fuels business growth by helping companies understand customer preferences, grow sales, identify new business opportunities, increase innovation and improve efficiency. However, data sprawl and storage complexity make it difficult to extract insights from rapidly growing data volumes.
Companies today commonly have data stored in dozens of different locations across multiple data centers, branch offices, cloud repositories, edge servers and endpoint devices. More than 40 percent of companies report they aren't even sure where all of their critical data is located, according to a recent Barclays study.
Those factors make it extremely difficult to analyze and use data effectively. In a recent ESG survey of IT decision-makers, 95 percent said better data utilization is among their top business priorities, yet 93 percent said data storage and management complexity is impeding their efforts. Additionally, 67 percent said fragmented data storage across hybrid environments is increasing their business risk.
Such challenges are driving steady adoption of storage virtualization solutions that make it easier to find, use and manage data storage. The storage virtualization market, currently valued at $13.5 billion, is projected to maintain a compound annual growth rate of 26.6 percent through 2026, reaching a value of $32.5 billion.
Storage virtualization unites multiple physical storage devices and makes them appear as a single pool of storage capacity. The storage pool can then be managed from a single pane of glass, thus simplifying storage management and access — particularly for organizations with data spread across different clouds and geographic regions. This allows users and applications to access the data they need quickly, regardless of its physical location.
Virtualization uses software to create an abstraction layer separating storage management from the underlying hardware, enabling greater flexibility and scalability. The software identifies and aggregates storage capacity, making it available to operating systems and applications. The software layer also enables a variety of important storage management functions, including automated tiering, caching and replication.
Other important benefits of virtualized storage include:
Improved utilization. It's a common practice to overprovision storage to ensure application performance, with organizations typically utilizing only 50 percent to 60 percent of their capacity. However, the cost of these idle storage assets is becoming harder to justify. Pooling storage capacity across multiple systems ensures capacity is more efficiently allocated, eliminating the need to purchase so much "just in case" storage.
Automatic expansion. With a fully virtualized system, policies can be put in place to automatically assign additional capacity to a database if it is running out of space. Complexity is dramatically reduced by providing a single interface and unified data management.
Easier management. The abstraction layer effectively masks the differences between all the underlying hardware within the storage environment. Instead of having to configure, orchestrate and manage storage on many different physical devices from different vendors, administrators can manage everything from a single management console.
Faster backup. By taking a snapshot of a file system, virtualization can eliminate the bottleneck created by communication between the agents on the application server and backup server. Because virtualization relies on snapshots, the backup window can be all but eliminated.
Application testing. Instead of testing an application against production data, organizations can use virtualization to create a replicated data set against which an application can be safely tested.
Extend hardware life. Organizations can repurpose older storage systems as tiers for archival data, allowing them to maximize the value of their investments.
Reduce costs.

Virtualization reduces the need to purchase servers, arrays, cabling, hubs and other hardware. With fewer servers, organizations also have reduced data center real estate, power and cooling costs.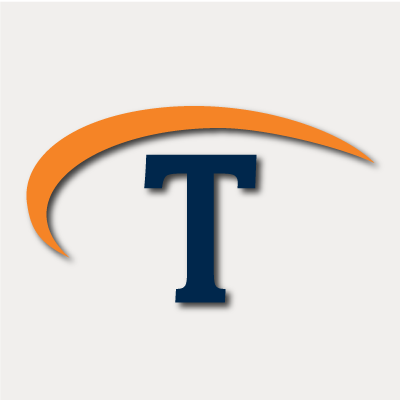 Technologent is a women-owned, WBENC-certified and global provider of edge-to-edge Information Technology solutions and services for Fortune 1000 companies. With our internationally recognized technical and sales team and well-established partnerships between the most cutting-edge technology brands, Technologent powers your business through a combination of Hybrid Infrastructure, Automation, Security and Data Management: foundational IT pillars for your business. Together with Service Provider Solutions, Financial Services, Professional Services and our people, we're paving the way for your operations with advanced solutions that aren't just reactive, but forward-thinking and future-proof.